Ecommerce PPC (Pay-per-click) is an online advertising strategy that promotes an online store and its products through paid adverts. A favoured tool by big and small businesses alike, PPC advertising is a fast and efficient way to generate sales online. As an ecommerce business, you can benefit from investing in ecommerce PPC because it's backed by data, easily scalable, and offers an attractive ROI. Our PPC experts have years of experience managing lucrative PPC campaigns for our valued ecommerce clients.
Internet traffic funneled through pay-per-click advertisements bring approximately 50% more lead conversions than organic web traffic.
Source: DigitalMarketing.org
46% of Internet users can't readily tell the difference between PPC ads and links returned organically from searches.
Source: Digital Third Coast
Optimising the titles of top products results in a significant increase of 250% in clicks.
Source: DataFeedWatch
Why is PPC important for ecommerce websites?
Increasing competition in the world of ecommerce makes it more difficult for websites to stand out. Instead of waiting to rank higher in search engines by solely relying on SEO techniques, the solution is often for competing businesses to purchase PPC adverts. Ecommerce PPC targets ready-to-buy shoppers. You can choose exactly what you're advertising, and who you're advertising it to, and set your own budget – be it as small-scale or large-scale as you require. Many businesses choose PPC marketing because of the measurability; it is very simple to see which adverts perform well and it is also very quick to make amendments to enhance any existing adverts, to ensure optimum effectiveness.
PPC ads are designed to promote your website quickly, so you can make cost-effective sales. With the main aim being to push visitors to your website, you have the opportunity to convert the visit into a sale. We find that many consumers don't mind clicking on an ad link if they realise that it's relevant to what they're looking for and it's of excellent value.
Defining your Ecommerce PPC goals
As part of our PPC service proposal, we will discuss your expectations and agree on goals. We will also brief you on the kind of results you can expect, in what timeframe and what work needs to be done to achieve the results.
It's important to build the right keyword depending on the target audiences and the most common keywords used to look for something online. As your ad will only appear when users search for those keywords – or close variations of them – we work closely with you to understand which keywords are beneficial for your target audience, as well as helping you understand negative keywords that they won't have a positive effect on the business. We use analytical tools such as SEMrush to aid our research.
Put simply, we help you put your website advertisement in front of the correct audience. There are numerous PPC programmes available, although the most popular are Google AdWords and Facebook. There are various platforms available to reach out to as many people as possible, and it's possible to target very specific demographics. We decipher where the best place is for your ads to appear, from social media and websites to email marketing.
Reviewing your Landing Page
It's necessary to determine the correct landing page for the chosen keywords, and we will help you determine whether this landing page is fully optimised, with an excellent user experience. The ultimate goal is to increase the conversion rate, and it will only happen when the landing page is appropriate and optimised.
Through working with you to fully understand your goals and your audience, we then help you to craft bespoke ads to increase sales. They are typically made up of a headline, a few lines of ad copy, and in some cases, an image. The ads need to be appealing and must be short descriptions that have everything that users want to know. The images should also be sharp and easy to understand. We also look at how we can help you to 'retarget' your ads, a strategy that allows people who already viewed the ads to complete the purchase at a later time.
Following successfully selecting the best keywords and creating the perfect ads, you must then decide how much you're willing to "bid" to have your ad displayed. We will work with you to break down how competitive your keywords are, and advise on a standard bid based on whether your keywords are high-volume or low-volume and based on the ROI you can expect.
Measuring the success of your ecommerce PPC campaign
Being open and transparent with our clients is of utmost importance to us. Once you have placed your bid, we endeavour to monitor and report back to you on the campaign progress so that you can fully understand the success and overall impact of your campaign.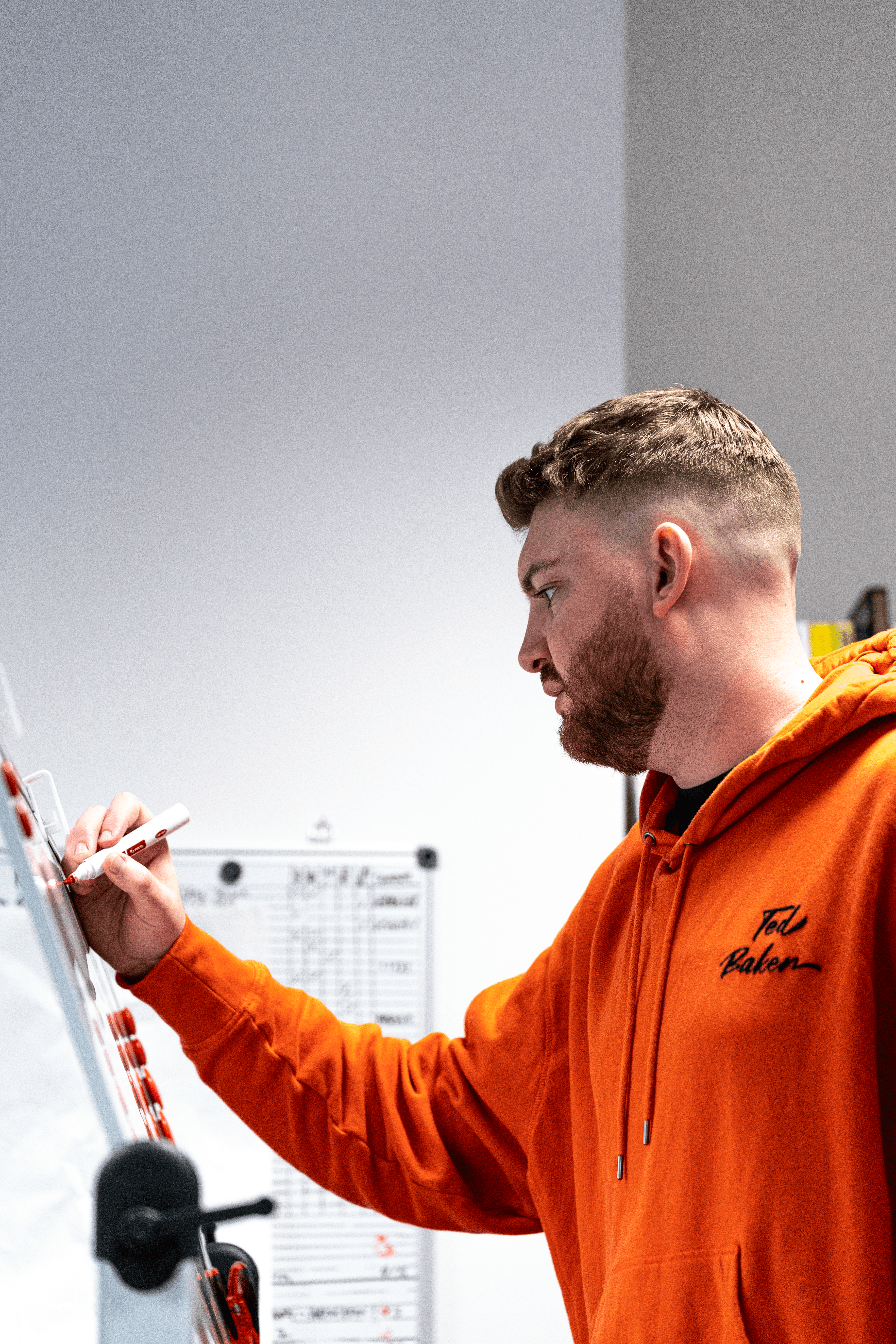 Why choose Fly High Media?
We are a friendly, ROI focussed agency and we put our business values at the centre of everything we do. We carefully craft a measurable strategy that is designed to make you more money and build your online business. Our decisions are data-driven and made on the basis of long term profitability, scalability and sustainability.
Let's find the best solution for your business