Digital Marketing for Education Providers
The education sector can benefit from various marketing channels, including social media platforms, search engines, websites and targeted advertising. Using digital marketing strategies enables educational institutions to effectively reach their target audience, boost brand awareness, and drive student enrolment. They empower these organisations to stay ahead in a highly competitive landscape, foster student engagement, and ultimately achieve their goals in the digital era.
Benefits of Digital Marketing for Education
With a tailored strategy, digital marketing enables you to effectively reach potential students, parents, guardians and caregivers. Incorporating search engine optimisation (SEO) and pay-per-click (PPC) campaigns promotes brand awareness and website traffic, and strong social media campaigns can engage young people and mature students to boost enrolment numbers.
Our experts use a data-driven approach and continuous optimisation to help your organisation stay ahead in the competitive education landscape, fostering growth and success.
What businesses can we help?
We have helped Education sector clients generate fantastic results. We have worked in:
Our Digital Marketing Services
Search engine optimisation (SEO) increases your website visibility, making your site easier to find for prospective students and their caregivers. Our combination of  'White-hat' SEO strategies promotes your website online whilst adhering to Google's guidelines and regulations. Our SEO strategists research the education sector and your competitors to enhance your online presence, and they optimise your site to achieve the best results for your educational facility.
For Pay-Per-Click (PPC) campaigns designed to increase the website traffic for education providers, our PPC experts create ads targeting individuals interested in the educational facilities you offer. These ads are adjustable to effectively promote your education business, offering a cost-effective marketing strategy for your institution. With enhanced brand visibility and increased engagement from prospective students, our PPC team provide optimal results for the education sector through their thorough research and strategies.
Both young adults and mature learners can take their next steps with help from social media. Our social media specialists adapt content to reach your target market, tailoring them towards different demographics defined by numerous characteristics. For education providers struggling to maintain their social media presence, we can manage your multiple accounts to captivate your target audience and increase website traffic. Our strategies gain optimal results to increase student enrolment and broaden your online visibility.
Unlock the full potential of social media platforms and propel your education marketing campaigns with paid social services. Using targeted advertising on popular platforms like Facebook, Instagram, and LinkedIn, we help educational institutions achieve remarkable results. Our deep understanding of channels and the unique challenges of the education sector allow us to create and respond with ad campaigns to maximise engagement online. They can reinforce brand awareness, enhance visibility and boost your conversion rate on your website.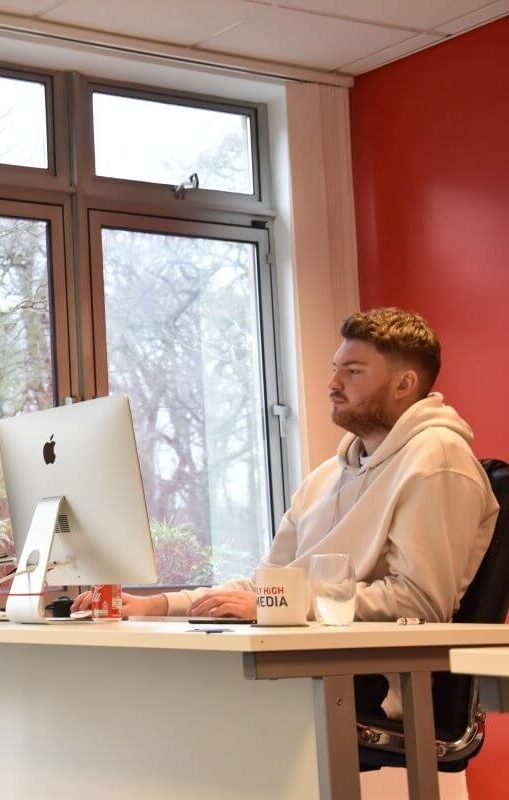 Why choose Fly High Media?
We are a friendly, ROI focussed agency and we put your business values at the epicentre of what we do. We carefully craft a measurable strategy that is designed to make you more money and build your brand online. We are constantly monitoring Google's latest algorithm updates to ensure that we are using the most up to date strategies to get the best results for your business.
Let's find the best solution for your business