What Small Businesses Need To Know About Search Engine Optimisation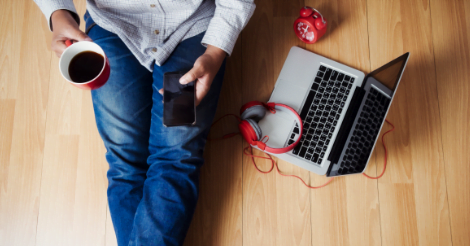 There are many options for marketing your business: newspapers, magazines, radio and television commercials, bulletin boards and mailing lists.  But there is one that small businesses often overlook and that is search marketing.
Every single day Google processes billions of search queries.  Your target market is likely to be searching on Google for your products or services. Ranking for those keywords at the top of the search results can practically guarantee a steady stream of targeted traffic to your website. Which should translate to more sales for your business.  But actually ranking is not as simple as just having a website, the search landscape is very competitive as businesses like yours, all compete for the same keywords.
With search engine optimisation (SEO) you can increase the visibility of your website in the search results.  SEO is the process of improving your site rankings in specified search results.  Typically, this involves optimising your content to improve its relevance and building quality links to those pages. In this blog, we look at the need for SEO and why it remains an effective marketing channel for your small business.
Cost Effective Marketing
Traditional advertising in newspapers and magazines can be incredibly expensive and when you stop advertising then traffic to your business also stops. But with SEO once your site starts ranking, it stays there with very little maintenance.  Consequently, you can expect to attract highly targeted traffic to your pages for years to come.  Compared to other marketing channels, SEO is probably the most affordable and it is an investment that pays off in the long run.
Another advantage is being able to measure and track your marketing efforts in complete detail, so you can determine how much of a return your campaign is generating.  Whether you have a small or large budget to work with, SEO can be completely customised to fit your budget.
Consumers Use Search Engines
According to Google, 4 out of 5 consumers use search to find information about local businesses from store directions to opening hours and more.  Even if you have a website, your target audience may not be able to find your business if it is not ranking for relevant keywords.
There are billions of active websites and the competition for search engine rankings is fierce.   This is where SEO plays a pivotal role in helping your site rank for your target keywords.
Highly Targeted Traffic
Traditional advertising on television or radio can be hit or miss. But, with SEO someone searching for "athletic clothing for men" knows exactly what they want.  Therefore, they much more likely to convert.  Ranking for terms that are relevant to your business puts you in a strong position to convert visitors into consumers.
SEO starts by conducting comprehensive keyword research to identify keywords that your target audience is searching for.  This information is absolutely invaluable as it better informs your marketing campaign.  Which translates to highly targeted traffic to your pages.
Your Competitors Are Doing It
Most businesses already understand the importance of search, that's why they invest heavily in SEO campaigns.  Search optimised pages translate to higher rankings.  Do any search for keywords that are relevant to your industry and browse the first few results.  Take a closer look at the pages, are the title tags optimised to include those keywords?  Is the site structure broken into separate categories? Is there a blog that has recently been updated? These are all indications that a site is implementing SEO.
Mobile is King
Mobile traffic has overtaken desktop traffic.  Your target audience is more than likely using mobile devices to search for products or services that your business provides.  Local SEO helps your business rank for mobile searches by optimising your site to be mobile friendly and building quality links.
Conclusion
Search engines, such as Google, can be used as a powerful marketing tool to bring targeted traffic to your website.  So to stay ahead of your competitors you need an SEO strategy for your business.
Let's find the best solution for your business