10 Things Businesses Can Learn From Barbie's Content Marketing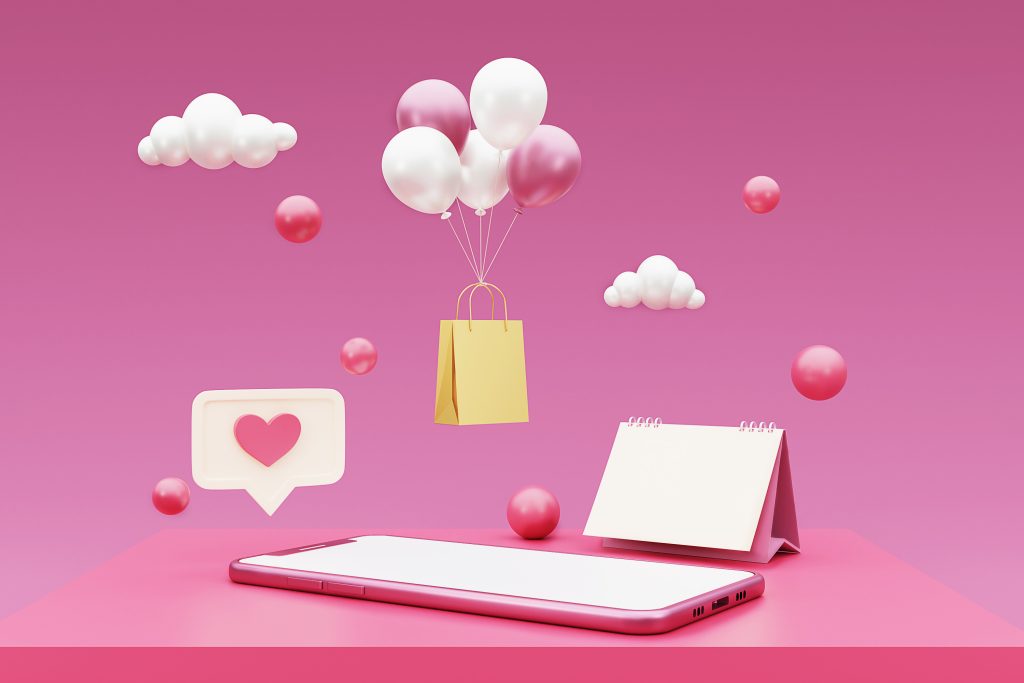 We're all currently living in a Barbie world. 
This is thanks to the overwhelming success of the Barbie movie and the marketing team at Warner Bros responsible for promoting it. 
So, what can other businesses learn from Barbie's content marketing campaign?
In this blog, we delve into the marketing strategies used to help the Barbie movie become a huge success. Furthermore, for each marketing tip, we suggest how you can incorporate it into your business. 
Barbie's marketing tips are not just for entertainment businesses; you can use them within any industry to help your business achieve outstanding results.
So if you're wondering how to grow your business or looking for content marketing tips, keep reading to discover what Barbie did to promote her movie!
1. Scarcity Marketing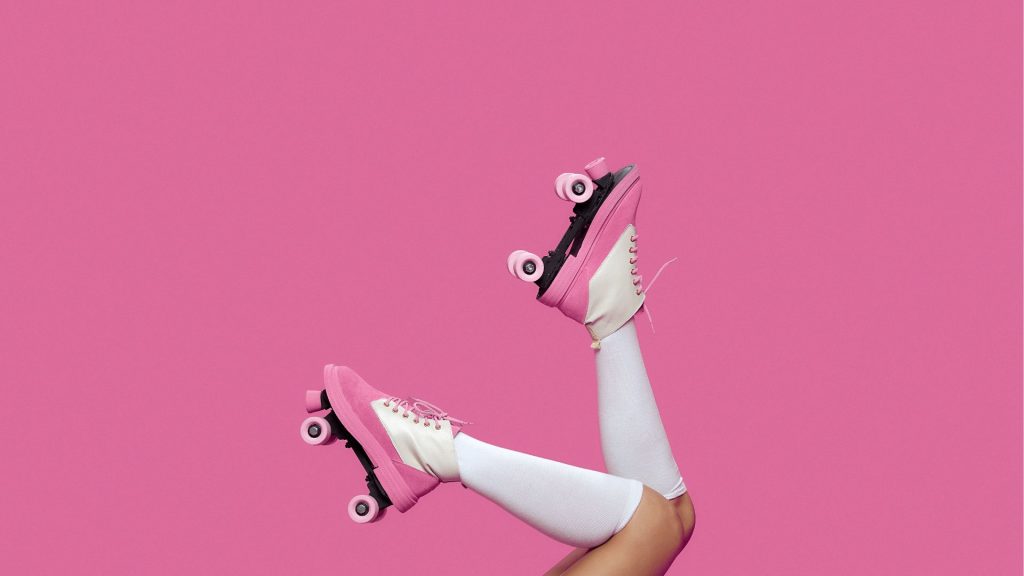 Undoubtedly, the teaser trailers of the Barbie movie effectively piqued global interest. 
Each brilliantly-timed snippet helped build anticipation ahead of the movie's release, ensuring people were buzzing with excitement by the time cinemas showed it. 
With the early teaser trailers, the cast of Barbie 2023 was slowly revealed, creating a frenzy on social media. The hashtag #BarbieTheMovie generated 7.5 million engagements the day the second teaser trailer was released. 
Feeding bits of juicy information at strategic intervals to align with product launches and events is known as scarcity marketing. 
Scarcity marketing helped to maintain an element of mystery around the Barbie movie.
This sense of mystery, further strengthened by other content, created intrigue from fans and the fear of missing out (FOMO) from others, i.e. those who may not have initially considered themselves fans but most certainly do now!  
Tip 1: 
Adopt scarcity marketing for your business by identifying crucial points in your marketing campaigns. Create a peak moment around a product launch or event, and use resources at these points to help capture your target audience's attention.
Strategically coordinate multiple marketing elements, such as PPC, social media campaigns, and content, to widen your reach, making your message omnipresent and building momentum.
A concentrated approach similar to this will help your audience fully immerse themselves in your concept.
Theatres, museums, theme parks, and other businesses in the entertainment industry can effectively use scarcity marketing ahead of a show, exhibition, or festival.
Fun Fact: 
So, how old is Barbie?
Barbie's birthday is March 9, 1959,
because this is the day she was unveiled during the New York Toy Fair!
2. Audience Segmentation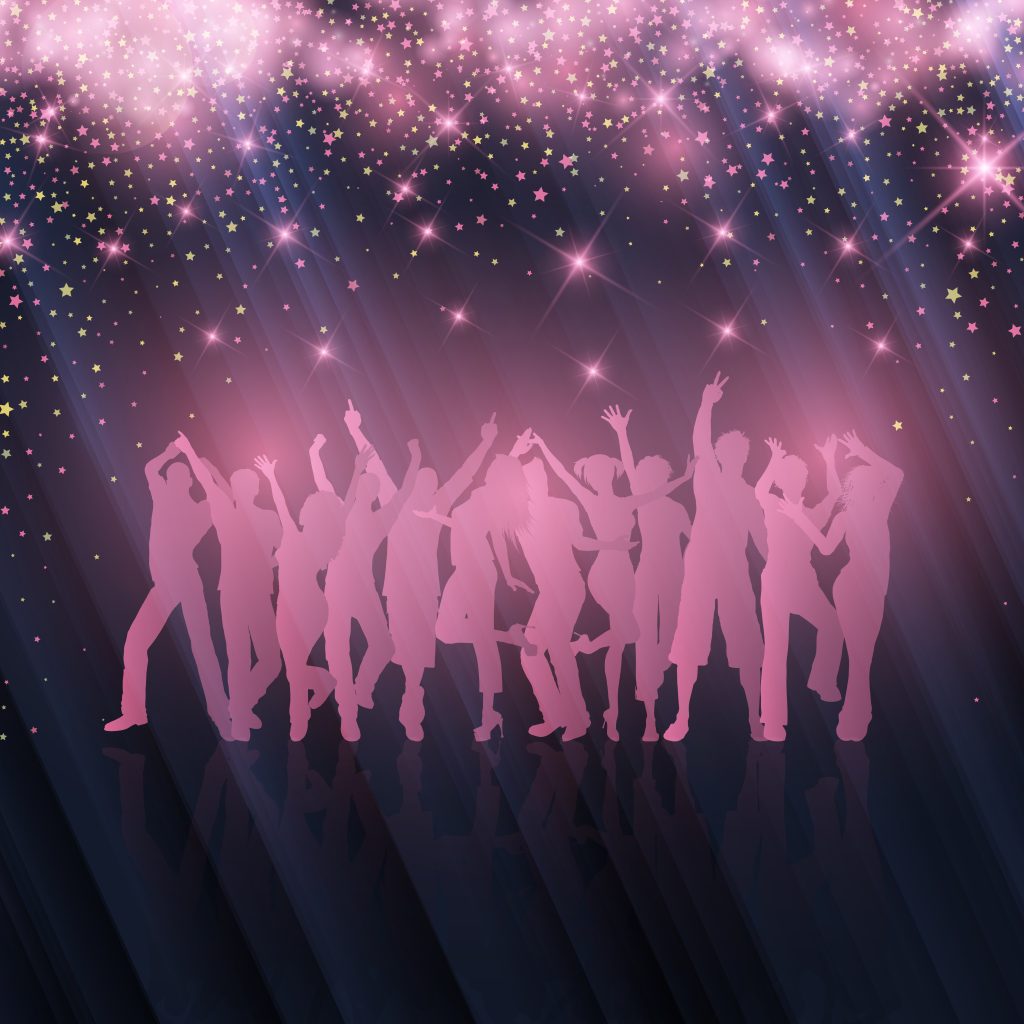 With the movie's launch, Barbie has successfully expanded her audience, appealing to everyone of all ages, not just children, who were her initial target audience. 
To understand why her audience has widened, we need to rewind and look at the history surrounding the iconic doll.
Mattel, the toy company responsible for Barbie, introduced her in 1959. Mattel created other toys before Barbie, but they were far from as successful. 
However, the company faced struggles in recent years, not least because children's play patterns shifted; phone usage rose, and online gaming became a popular pastime for kids.  
So what did Mattel do? 
They used a marketing strategy known as audience segmentation. 
The team behind the Barbie movie identified different subgroups of an audience so they could strategically tailor their messages to resonate with them specifically. 
For example, to reach their adult audience, they focused on the nostalgic factor, honing in on those who grew up with Barbie to bring to mind their fond memories of playing with the doll. 
We dive further into the effectiveness of nostalgia marketing later in the blog!
Barbie has not only chosen to target everyone of all ages, but she's resonating with people of all genders worldwide. 
Barbie has something for everyone from Burger King to Fossil and Airbnb to Funko Pop. 
Tip 2:
Don't just target one type of audience with your marketing campaigns.
Conduct audience segmentation. You should adopt this strategy for all of your marketing efforts, not just your email campaigns. 
Break your audience into subgroups based on age, gender, location, or even behaviour. Once you have your segments, research each audience type thoroughly – this step should not be missed!
Find out the platforms each audience uses, the marketing content they react with, and what they expect from brands in your industry. This information will help you reach and resonate with your audience.
Effective audience segmentation will help your business foster long-lasting connections, which, in turn, will build loyalty to your brand.
Fun Fact: 
Barbie's full name is Barbara Millicent Roberts. Ruth Handler named Barbie after her daughter, Barbara, and Ken after her son, Kenneth.
3. Mixed Content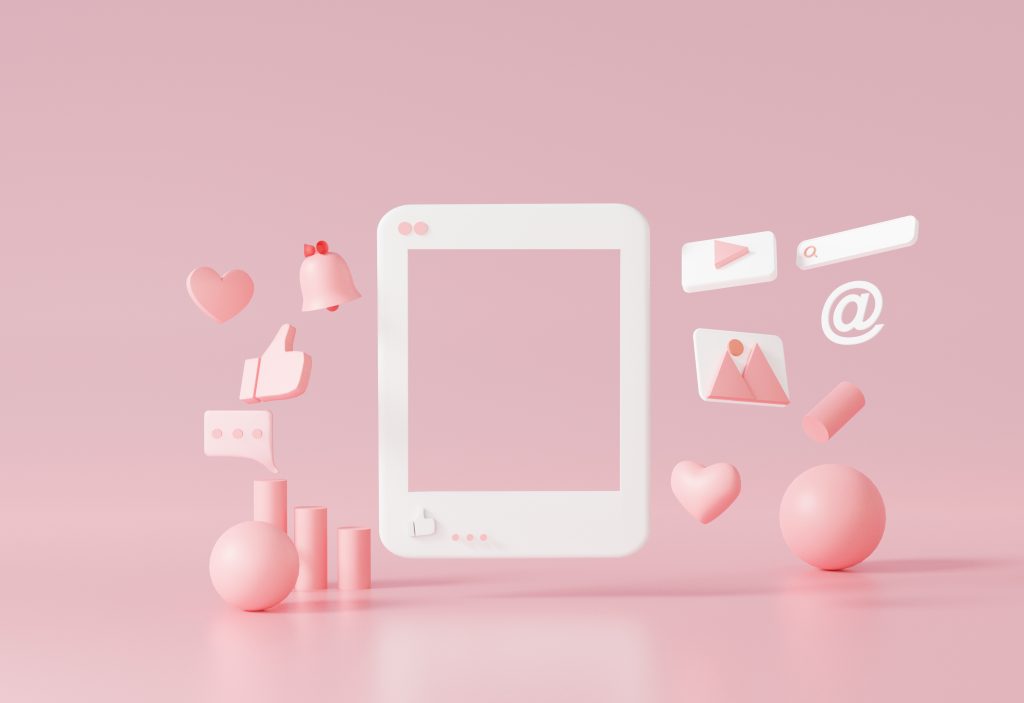 The Barbie marketing team opted for creative and diverse content instead of pouring resources into a sole campaign. 
Not everyone likes the same thing, so creating unique content for different platforms, venues, cities, countries, and so on helped Barbie to "speak" to numerous audiences, evoking different emotions and encouraging individuals to interact at various touchpoints.
In Dubai, a giant-sized 3D model of Barbie was placed in front of the world's tallest skyscraper. This marketing stunt didn't go down with everyone, but some loved it! From a marketing perspective, it was certainly inventive. 
Whether you loved or hated it, Barbie's content sparked conversations, driving organic growth. 
Tip 3:
Don't pour your resources into a single campaign; instead, cast a wide net, entertaining different audiences at multiple stages by creating diverse content.
Think outside the box. Be innovative to bring something new to your audience and get people talking. 
Research your audience's online activity to understand their interests and behaviours. This will help you to create content that resonates with them. 
Some audiences want to be entertained, while others want to be inspired or educated.
Remember, don't just create one type of content. Combine multiple content to make an event out of the lead-up to your main event.
Fun Fact: 
Barbie launched her first video blog (vlog) on YouTube in 2015.
4. Nostalgic Factor 
Nostalgia is a powerful emotion that triggers many other emotions, such as happiness, longing, and maybe even sadness. Multiple marketing campaigns, including the one surrounding the Barbie movie, tap into this emotion.
The Barbie marketing team recognised that people who fall into the Generation X (those born between 1965 and 1980), Millennial (1981 to 1996), or Generation Z (1997 to 2012) categories have an affinity towards pop culture references to the 70s, 80s, 90s and 00s.
So, the team identified their core demographic, namely those who grew up playing with Barbie. 
The doll evokes a sense of familiarity, and people subconsciously find comfort in the familiar. In fact, many individuals have a rosy retrospection when reminiscing about their childhood.
Furthermore, when people have shared memories, i.e. ones of playing with Barbie, they are likely to connect, which has helped build a worldwide Barbie community.
Tip 4:
Identify your core demographic and research their historical background. Next, find similarities with your business's history to create a story your target audience can relate to.
You can incorporate your business's history into your marketing by revising and reusing previously successful campaigns. Trends change quickly, so ensure that you adapt your campaign to meet modern audiences without losing the nostalgic essence of your message.
Also, identify key historical moments that align with your target audience's past, then create campaigns that spark their recognition, triggering a flood of rose-tinted memories.
Fun Fact:
Barbie's first appearance was in her iconic black-and-white striped swimsuit (portrayed brilliantly in the Barbie movie!).
5. Consistent Brand Building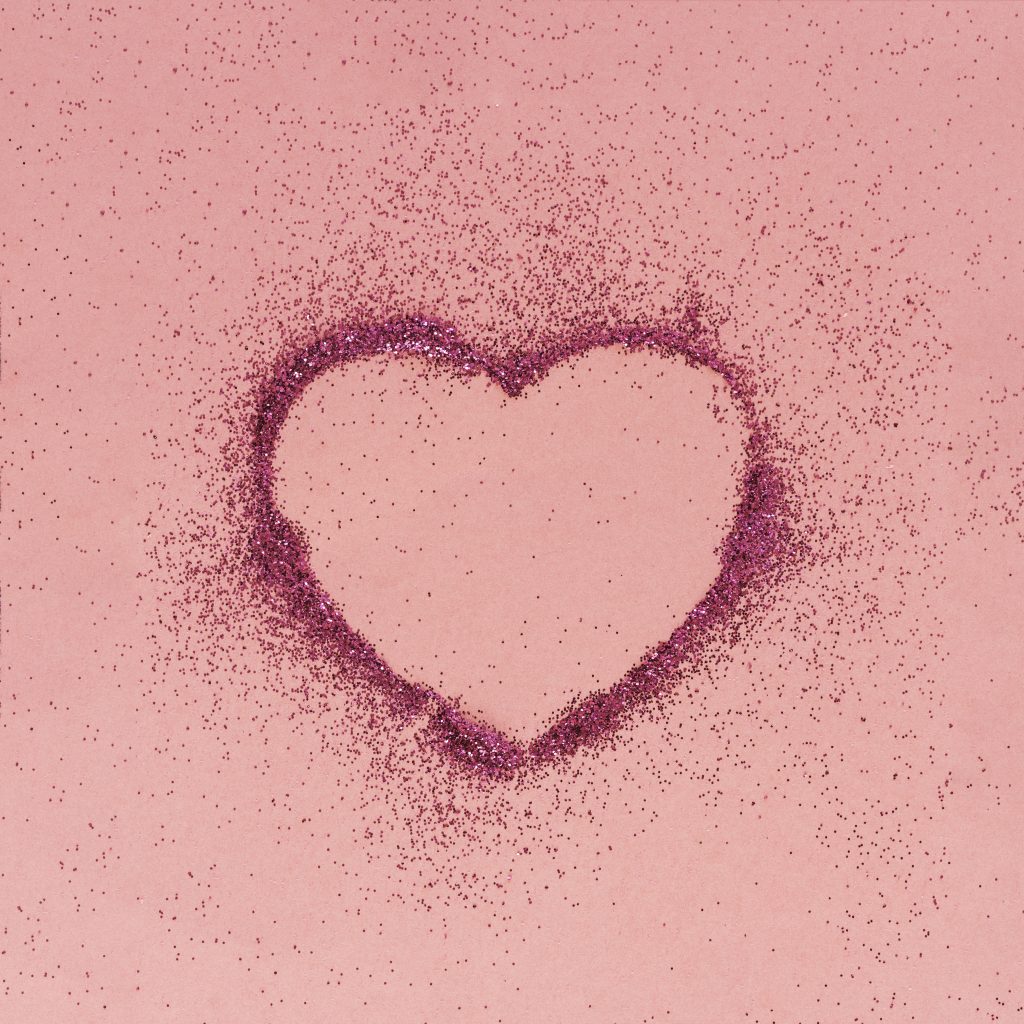 Barbie's brand is instantly recognisable: a vibrant pink (the hotter, the better!) and, whilst it has slightly evolved over the years before reverting to its original, the Barbie logo. 
It is a noticeable aesthetic that appeals to many, helping to build a fan base. 
For example, #barbiecore was a trending hashtag whilst the Barbie movie was in production. This trend doesn't just centre on the colour pink but also embodies luxurious, whimsical, and fun elements, which many people are all too happy to embrace. 
With an eye-catching and familiar brand, Barbie can effectively be universal, helping to build an omnipresent illusion, which undoubtedly helped boost the movie.
Tip 5:
So what can you take from Barbie's approach to personal branding?
Your business should have a core colour palette and an instantly recognisable logo. These are necessary to establish an identity in the public eye. 
An identity will help your target audience connect with your business. Your brand will be at the forefront of your audience's mind, strengthening brand name recall. 
Furthermore, a recognisable brand will ensure you stand out from the crowd, i.e. your competitors!
Fun Fact:
Barbie's signature pink is possibly Earth's oldest organic colour. A 2018 study suggests that pink pigments appeared on the rocks beneath the Sahara desert 1.1 billion years ago.
6. Encourage Interaction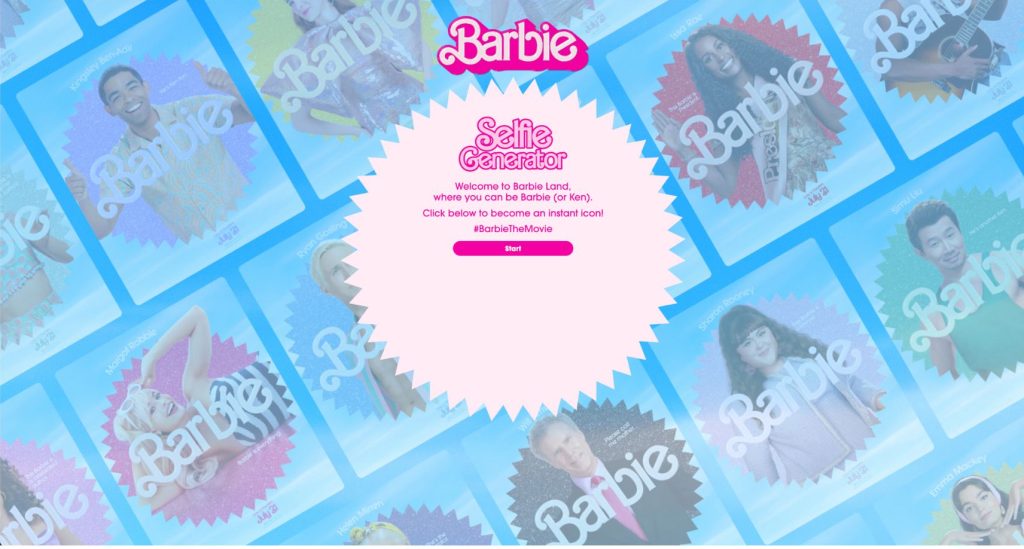 The Barbie movie has certainly gotten many people interested in watching it. Growing intrigue in the film has been further helped by user-generated content and challenges enticing people to get involved.
The team behind Barbie built interactive content to encourage people to engage with the campaign, i.e. sharing, commenting, and liking, which all helped it go viral.
For example, the Barbie Selfie Generator entices people to convert a selfie photo to a personalised Barbie movie poster. Also, individuals can opt for a Barbie filter and template to create their Barbie-themed image before sharing it on social media, such as TikTok and Instagram. 
Again, this marketing strategy helped to build a Barbie community.
Tip 6:
If you want your audience to notice your business's online presence, get them involved with your marketing campaigns.
For example, if your business is hosting an event and would like to promote it to a wide audience, you could design an online game for your younger audience and a photo tool for your older segment. 
Many businesses wish to know how to grow Instagram followers organically – well, following Barbie's approach to social media content, i.e. creating interactive content that people of all ages can engage with, is a step in the right direction!
Fun Fact:
@barbiestyle is one of the fastest-growing fashion channels on Instagram, with over 2.5 million followers. 
7. Merchandising and Partnerships
One reason it feels like we're living in a Barbie world now is because of all the Barbie merch and partnerships that Mattel have made.
Below are just a few of the Barbie-esque items currently on the market and companies Mattel has partnered with to promote the movie:
Microsoft, with their pink Barbie Xbox.
Ulta Beauty has a collection of hot pink beauty tools and accessories, including electric toothbrushes. 
Crocs have fashioned bright pink shoes and fun charms.
FUNBOY has a range of Barbie pool floats and other beachy items.
BEIS is selling Barbie luggage, including cases and wallets. 
Uno cards (not exactly a partnership since Mattel owns Uno!).
JOYBIRD has sofas, beds, chairs, and other pieces of glamorous furniture that enable fans to style their entire house just like Barbie's!

The above-mentioned Barbie partnerships and merchandise clearly indicate that Mattel wants to reach a wide target audience, catering to all ages. 
Barbie is no longer just about being a doll for young girls – the range of Barbie items enables fans to live like Barbie, too!
Tip 7:
Admittedly, most businesses do not have the budget or the connections to create merchandise to the extent that Mattel has. However, if your company has a strong brand, use the Barbie merchandise as inspiration to create your own branded merch. 
For example, if you own a production company or dance school, branded t-shirts flashing your business logo and colours are a great starting point! They will help spread the word about your business and bring your team together, making them feel like a unit.
Additionally, nothing is stopping you from partnering with industry-related businesses that are on a similar level to yours. An ecommerce bundle is a retail trend of 2023, where products of two retailers are combined to create a bundle that people can purchase at a reduced price.
Lastly, consider influencer marketing. An established influencer can effectively promote your services/products on social media. Before you approach an influencer, research to ensure you choose one popular with your target audience.
Fun Fact:
The National Barbie Doll Collectors Convention, the biggest doll convention in the world, has been driven by doll clubs for over 25 years, proving that Barbie really does have fans of all ages!
8. Female Leadership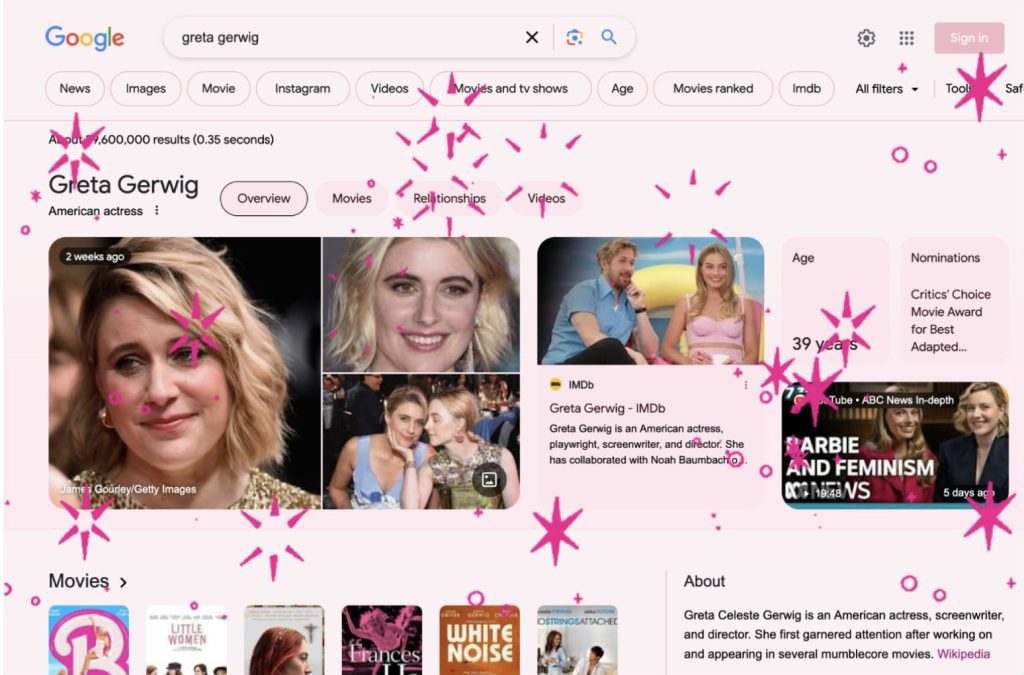 Barbie's vision has always been to empower women, and although Mattel's approach hasn't always succeeded, the team behind the Barbie movie have made it evident that empowering women is still her goal.
Greta Gerwig, the director of Barbie, explores issues felt by women worldwide. She exposes sexism and holds a mirror up to the world, which is validating and highly-charged. Gerwig has labelled Barbie as 'most certainly a feminist film', and it couldn't have come about at a better time.
Empowerment for young girls and women is just as important today as ever, and Mattel has recognised this. Gerwig realised this when she gave us a star-studded cast of diverse women in influential roles.
The pink movement, i.e. the marketing campaign behind the Barbie movie, signals Mattel's commitment to equality. Their content directly speaks to females, resonating with their fears and desires, which has helped to build a strong fanbase.
Tip 8:
Consider your commitment to equality whenever you create a campaign.
Ensure your marketing messages effectively speak to your female audience by hiring more women.
Females of diverse backgrounds and cultures will add depth and authenticity to your marketing efforts, helping your audience relate to your business.
Fun Fact:
Barbie has had over 250 inspirational careers, including astronaut, firefighter, dentist, tennis player, pilot, journalist, and entrepreneur, to name a few.
9. Authentic Storytelling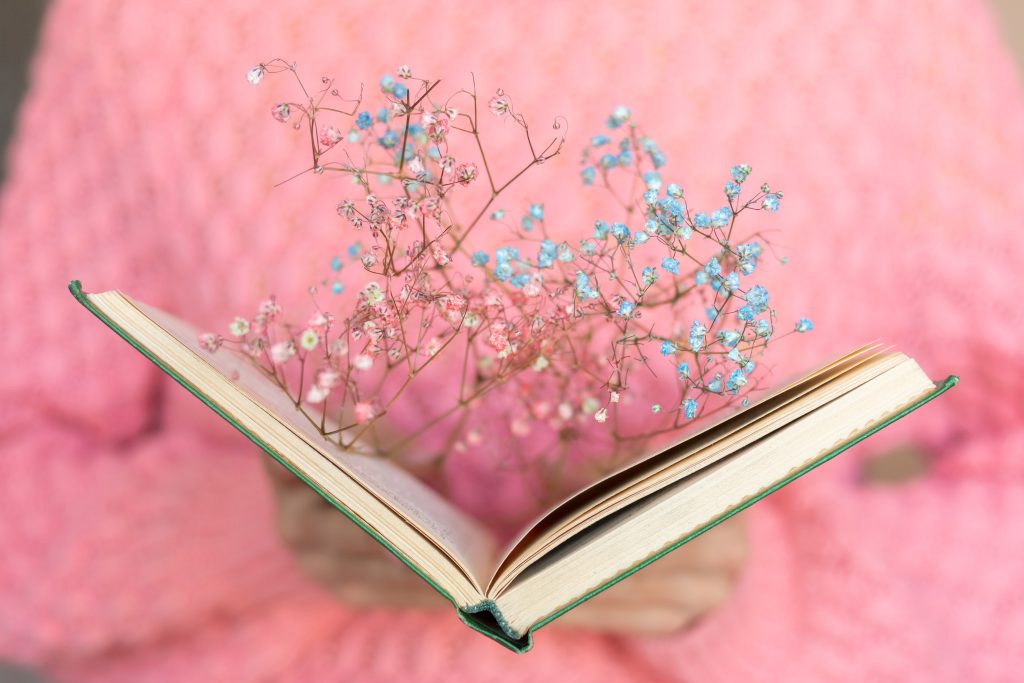 As mentioned, the marketing campaign behind the Barbie movie has been an event in itself.  
Each piece of content has worked to bring people into Barbie's world, successfully piquing their interest and drawing them closer to the movie.
The teaser trailers, social media challenges, collaborations with other businesses, and, of course, the movie all work cohesively to create a story.
Furthermore, Barbie's history, spanning 64 years, precedes the recent marketing campaign. With its highs and lows, her history brings authenticity to the movie, which is essential since the film mirrors much of Barbie's past and present. 
Tip 9:
Wondering how to create content that sells? Make cohesive campaigns, working together to tell a story.
Whatever your story is, ensure it aligns with your business values and that you remain consistent.
Most of all, understand the aim of your story. 
Are you creating it to inspire, educate, persuade, or entertain? If you have a clear understanding of your story's objective, you'll be more likely to create content that pieces together to support it, providing a transparent and satisfactory narrative to your audience.
Fun Fact:
Before the Barbie movie was released, the term "Barbie" hit over 10M searches on Google.
10. Embrace Changes and Adapt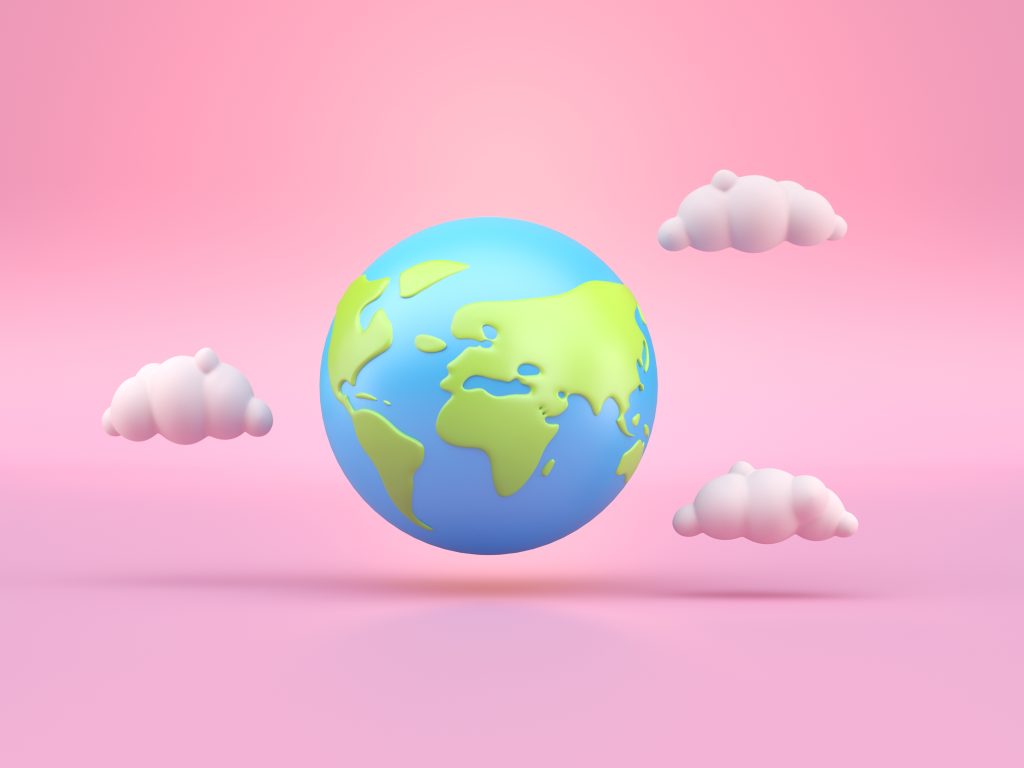 Whilst Mattel aims to inspire children, Barbie has faced much criticism over the years, some of it due to promoting unrealistic body standards, i.e. thin waist, pale skin, and blonde hair. Pretty much since her birth, Barbie has upheld these characteristics as social norms for females, leading to young girls and women having unhealthy views of their bodies.
"Barbie's body was never designed to be realistic. She was designed for girls to easily dress and undress …"- Kim Culmone (Head of Design at Mattel).
To try and stay current, embrace diversity, and promote body positivity, Mattel has had to evolve with the world.
In 2016, the toy company introduced new lines to include diverse body types, which had been long awaited; however, Mattel still experienced a decline in sales between 2013 and 2018. 
Of course, the new Barbie movie has been an enormous success. It is a welcome throwback for females who grew up with the doll, particularly since the film featured different Barbies from over the years (showcasing her different careers, cultures, and body types!).
Overall, the box office hit is the very essence of Barbie, with its whimsy, glamour, and sweetness – and maybe because it is very, very pink!  
But pink, alone, was never going to cut it with today's modern woman — the movie had to reach female consumers in other revolutionary ways. 
The Barbie movie is subversive, showing the world in its true colours. It presents to us what many females already feel inside. 
The story also focuses on big dreams and discovering who we really are. 
For these reasons, the Barbie movie is empowering and eye-opening to many individuals. People leave the cinema feeling heard and inspired and can't help but talk about it to those who haven't seen it yet.
Word of mouth is a powerful tool and is a considerable part of Barbie's organic marketing strategy.
Tip 10:
So how can you and your business follow Barbie's lead? 
Accept that the world moves and changes. That's how brands grow. Things that were current last year may not be so now. Keep on top of the trends and move with them – even better, get ahead of them! Ensure that your business is fluid, not static!
Whilst the core values of your business should remain (but only if they still make sense in today's world!) and your brand should be consistent, you must be willing to adapt.
As Gloria says in Barbie, 'That's life. It's all change.'
Fun Fact:
In 1965, Miss Astronaut Barbie arrived, two years after Valentina Tereshkova became the first woman to fly in space and four years before Neil Armstrong walked on the moon.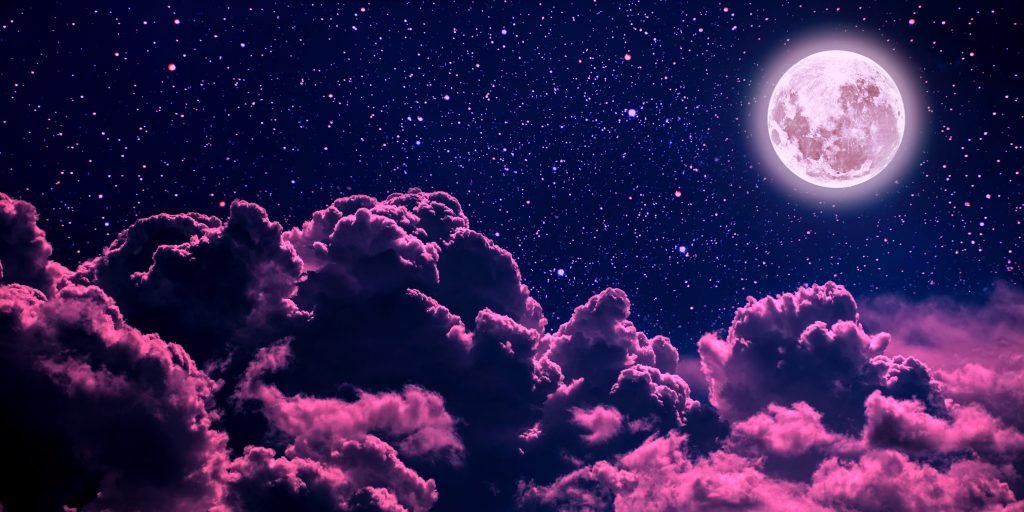 To conclude, enhance your marketing strategy to help get people talking about your business by following these Barbie marketing tips. 
Additionally, great content needs effective SEO (search engine optimisation) so that it gets seen by your target audience.
Need help with SEO? Consider a digital marketing agency like Fly High Media; we offer various services, such as SEO and content marketing, to boost the online presence of numerous businesses. 
Contact us today. Our bespoke solutions are results-driven, so your business can rank on Google, increasing visitors to your website and overall conversions. 
Let's find the best solution for your business