6 Video Marketing Strategies To Boost Your Business: Step-By-Step Guide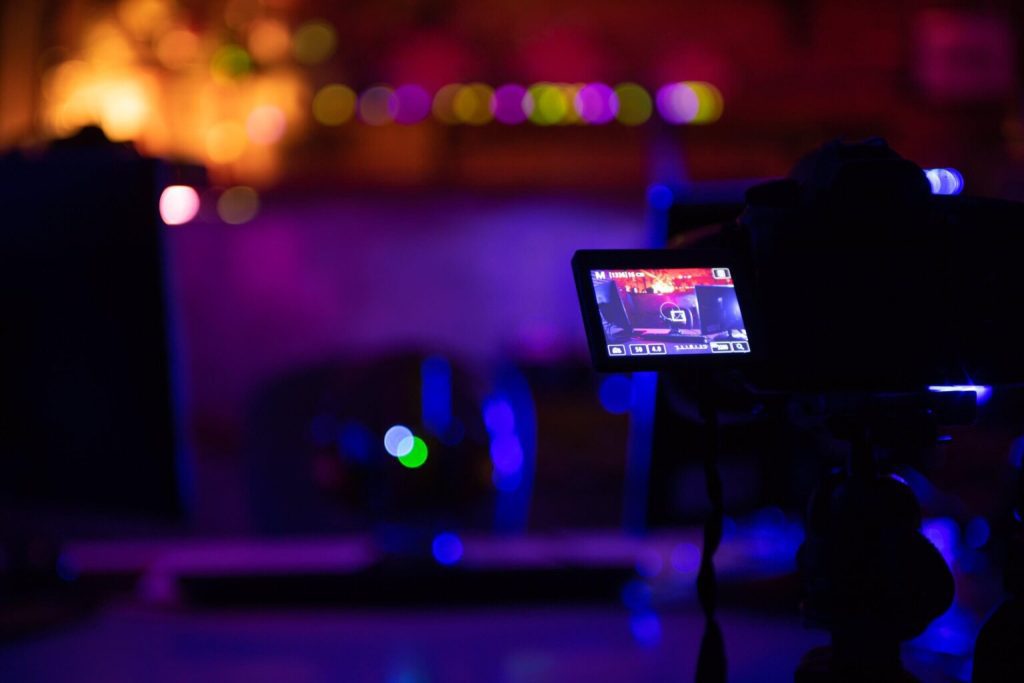 You might not know, but approximately 81% of businesses use video as one of their most effective marketing tools. And then there's this staggering 97% of the marketers claiming that videos have helped them increase the user understanding of their products and services.
These figures should get you into using videos in your digital marketing strategies. If you are not doing so immediately, then sorry, you are actually losing out on a lot of engagement, conversions, and most importantly, money.
Fortunately, it's never too late to use certain marketing strategies that can help you in boosting your business. You see, there are a number of ways of marketing business, but not all of these ways are equally effective.
Go by the experts, and they will say videos are truly effective, but not without proper video editing. Yes, producing just simple videos will not work for you! You will have to edit your videos like a pro in order to garner desired results.
Other effective video marketing strategies are as follows:
1. Have Your Focus on Customer Personality
Nowadays, there are more and more people watching online videos in place of television. Have you ever wondered why? That's because videos offer a more personalized experience to the viewers.
Boosting your business will become easier for you if you leverage this ongoing trend by focusing on your target customers' personalities. But before that, you must know who your target customers are.
Take factors like gender, age, lifestyle, and ethnicity into account, as these will help you chalk out your target viewers' personalities. Once you know your target customers, it will get easier for you to decide on the tone of the product.
Next, work on scripting, filming, editing, and uploading your video while keeping your consumers' expectations in mind.
2. Take Up Video Campaigning Projects on Twitter and Facebook
This is very important considering how popular both these social media channels are across the world. There is no better way of driving prospective customers to your visual content than providing them something absolutely free of cost.
Social networking sites are where individuals have higher chances of sharing and spreading the word about what you have to offer as a business. This, in turn, will lead more and more customers to the landing page of your site. And ultimately, there will be more people playing your video.
3. Put Forward Your Brand Image in the Most Transparent Manner
Surveys have put forward that 64% of the customers are attracted towards buying a product only after watching its video, according to video marketing statistics. This means that with the help of video marketing, Successfully maintaining consistency in posting videos across all channels, you will be winning the trust of your prospective audiences very quickly.
You need to ensure conveying the right brand message through your videos as a business. At the same time, your videos should also be instrumental in putting forward the right brand image.
Try incorporating the color, logo, and tagline of your brand in your promo videos. Video marketing can help in strengthening your image in the market. If you have made any changes to your brand or the products and services you are offering, cross-promote the same across various platforms. This way, your clients will remain in tune with all branding updates.
4. Plan on the Right Budget
Now, there is nothing more important than coming up with the right budget. Of course, video marketing is quite cost-effective for smaller companies, considering many online free video editing tools.
Merely creating simple and informative videos might not work out for the brands. The videos posted on LinkedIn receive 24x more comments and 7x more reactions in comparison to the textual posts.
It is not necessary for you to work on your videos diligently. Have your focus on marketing objectives and the preferences of your target audience. Once these are in place, you can plan your video marketing budget.
5. Video Optimization Is Very Important
You need to optimize your video in a way, so it appears on the different search engine result pages. For this, you will have to use keyword applications for identifying relevant keywords that go with your content.
Once you have chucked out the keywords, use them in the title and the description of your video, so they get maximum visibility. You must also work on keeping your video short. Make sure it ranges between 3 and 5 minutes.
Remember, people these days do not have a lot of time. Thus, they look for short informative visuals that give them a summary of the product they are looking for in a matter of a few minutes. So, videos longer might not be appreciated. They will thus not bring in desired results.
6. Diversify Videos
By diversifying your videos, you will give audiences exclusive matters that they can take in easily. You know, the online activities of people these days largely revolve around watching visual content.
So, you need not just create promotional videos but diversify your offerings as well. For instance, you can record webinars and use demo videos to make your brand and product more appealing to prospective customers.
Also, try experimenting with behind-the-scenes videos, how-to videos, and testimonials to build the trust of the viewers. You can also use educational videos containing demonstrating tricks and tips on using your products and services. Consider this video diversification method, and you will be right on top of the video marketing charts.
Conclusion
Does the above content sound as if there's a lot that goes into video marketing?
Well, of course, there's actually a lot going into video marketing.
You do not just need to develop a highly effective video marketing strategy, but also work on a concise and compelling story and promote the same as crazy. Financial investments and the time you put into creating the video are also important considerations.
Want to get in touch with our brilliant team to discuss how we can increase traffic to your online business? Fill in the contact form below.
Let's find the best solution for your business