Samaritans Awareness Day: How Mobile Can Amplify the Message of Samaritans' 'Talk to Us' Campaign
Every year, the 24th of July signals Samaritans Awareness Day in the United Kingdom, as part of the charity's overall Talk To Us campaign running throughout the month.
It is a day dedicated to shining a light on the vital work done by Samaritans in providing mental health support to those in need. It reminds us of the transformative power charitable campaigns have in fostering empathy, understanding, and a sense of community for individuals facing emotional challenges.
We're going to understand more about how Samaritans' 'Talk to Us' campaign exemplifies the impact of mobile optimisation for charitable organisations. Beyond the spotlight on Samaritans, we also delve into the broader importance of mobile optimisation in supporting the endeavours of all charities.
By adopting mobile-friendly strategies, they can amplify their messages, connect with a wider audience, and foster a more compassionate world.
What is the 'Talk to Us' Campaign?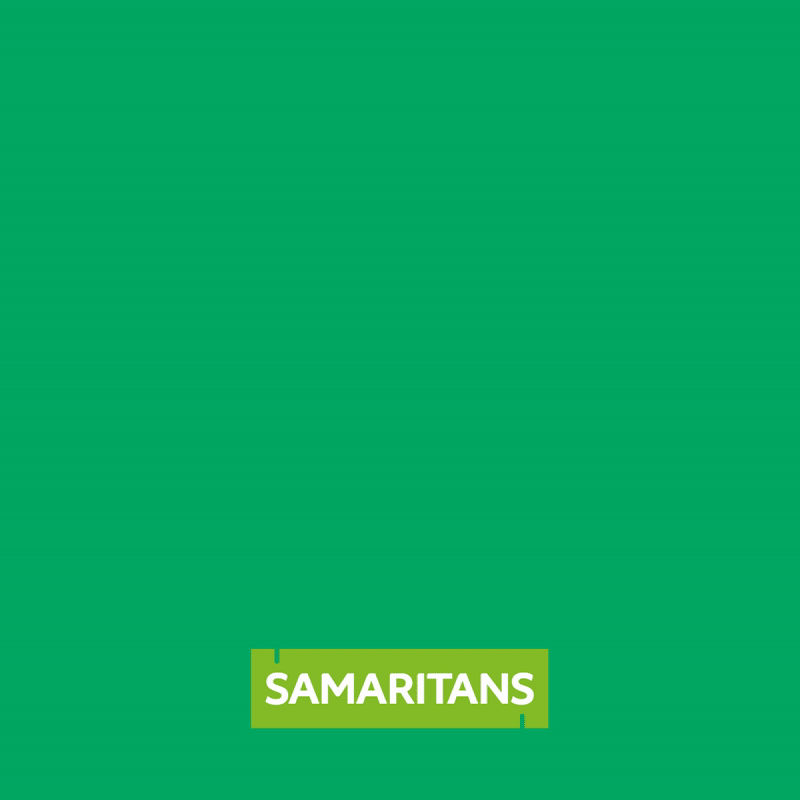 Samaritans' 'Talk to Us' campaign is dedicated to fostering meaningful connections and encouraging open conversations about mental health.
It provides a non-judgmental space for people to share their feelings, offering support and empowerment when needed.
The campaign has evolved to meet changing needs and remains relevant by using innovative approaches.
At its heart, it features heavily on the well-known awareness of the Samaritans' 24/7 helplines – manned by over 22,000 volunteers at over 200 branches, ensuring confidentiality and anonymity for callers.
However, in recent years, the need for other multi-channel support options like email and webchat has been crucial in offering comfort to individuals seeking help, particularly during the early stages of the COVID-19 pandemic.
Understanding Samaritans Awareness Day
Throughout July's 'Talk to Us' campaign, it culminates in Samaritans Awareness Day on the 24th of July.
Selected due to its representation as 24/7 in all-numeric date, it highlights the organisation's around-the-clock availability should anyone need to pick up the telephone and speak to someone when needed.
Samaritans are committed to providing a listening ear and emotional support to individuals facing feelings of distress, despair, or suicidal thoughts.
By shedding light on the prevalence of mental health issues and the availability of support services, Samaritans Awareness Day aims to reduce stigma and encourage open conversations about mental well-being, whilst highlighting the efforts of thousands of volunteer support staff around the United Kingdom giving their time for others day or night.
The Power of Mobile Optimisation for Charities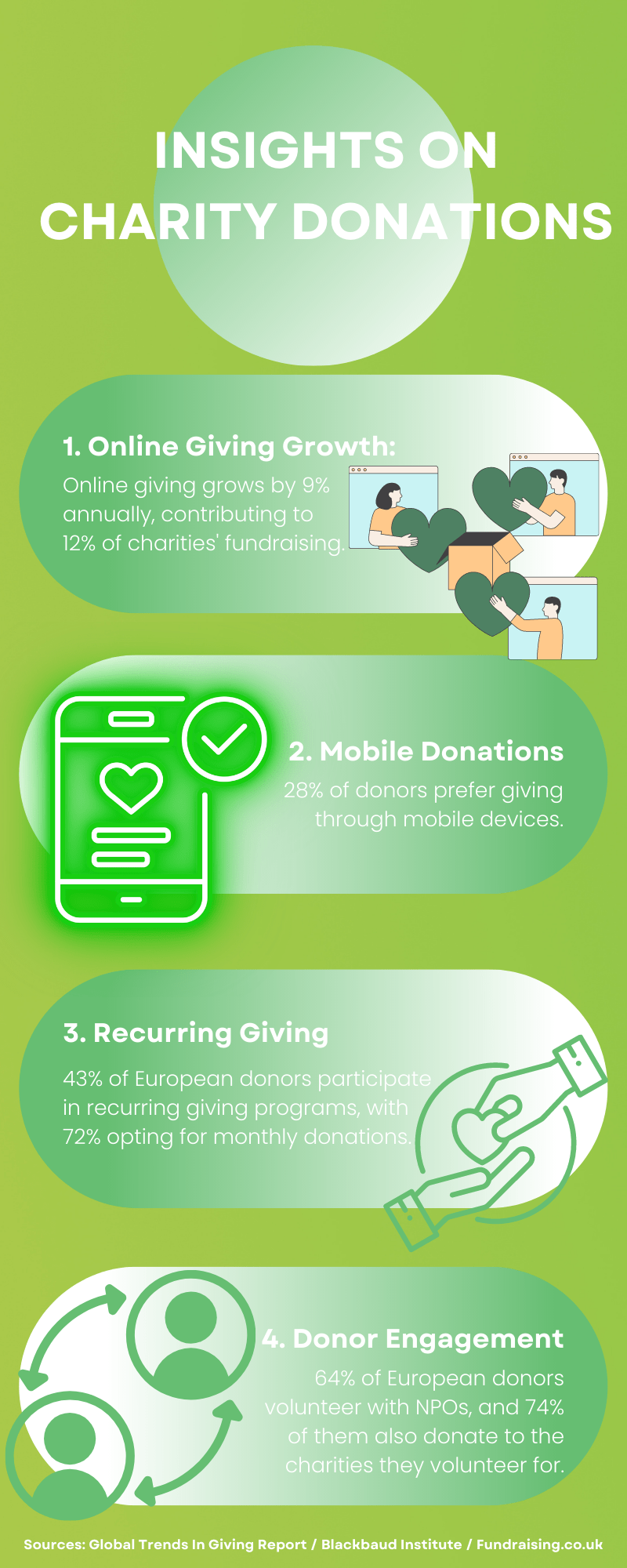 Mobile technology has revolutionised digital interactions, with smartphones becoming the primary internet access point. Charitable organisations must adapt to this mobile-centric landscape to reach a broader audience effectively.
Google accounts for 94% of organic search traffic, and it prioritises mobile-friendly websites in its search results. By ensuring your website is mobile-friendly, you not only boost the chances of new supporters discovering your nonprofit but also provide them with a seamless and frustration-free experience once they visit your page.
Shift in Donor Behaviour
Donors increasingly use mobile devices to engage with causes, make donations, and participate in fundraising events. 28% of donors say they would rather make donations via their mobile devices. Mobile optimisation is crucial for charities to connect with potential supporters and enhance accessibility.
Wider Reach and Accessibility
Mobile optimisation expands accessibility, allowing users to access vital information and support services on the go. It reaches diverse demographics and individuals in need of immediate assistance.
User-Friendly Experience
Mobile optimisation is more than just resizing screens. It ensures quick loading, concise content, and intuitive navigation, providing a positive user experience that encourages engagement.
Impact on Fundraising and Engagement
Seamless mobile donation processes increase conversion rates. Mobile-friendly communication channels foster ongoing engagement with supporters, strengthening relationships.
The Call for a Mobile-First Approach
Charities must adopt a mobile-first approach in their digital strategies to ensure a broader impact and align with modern supporters' preferences.
Mobile Optimisation Strategies for Charities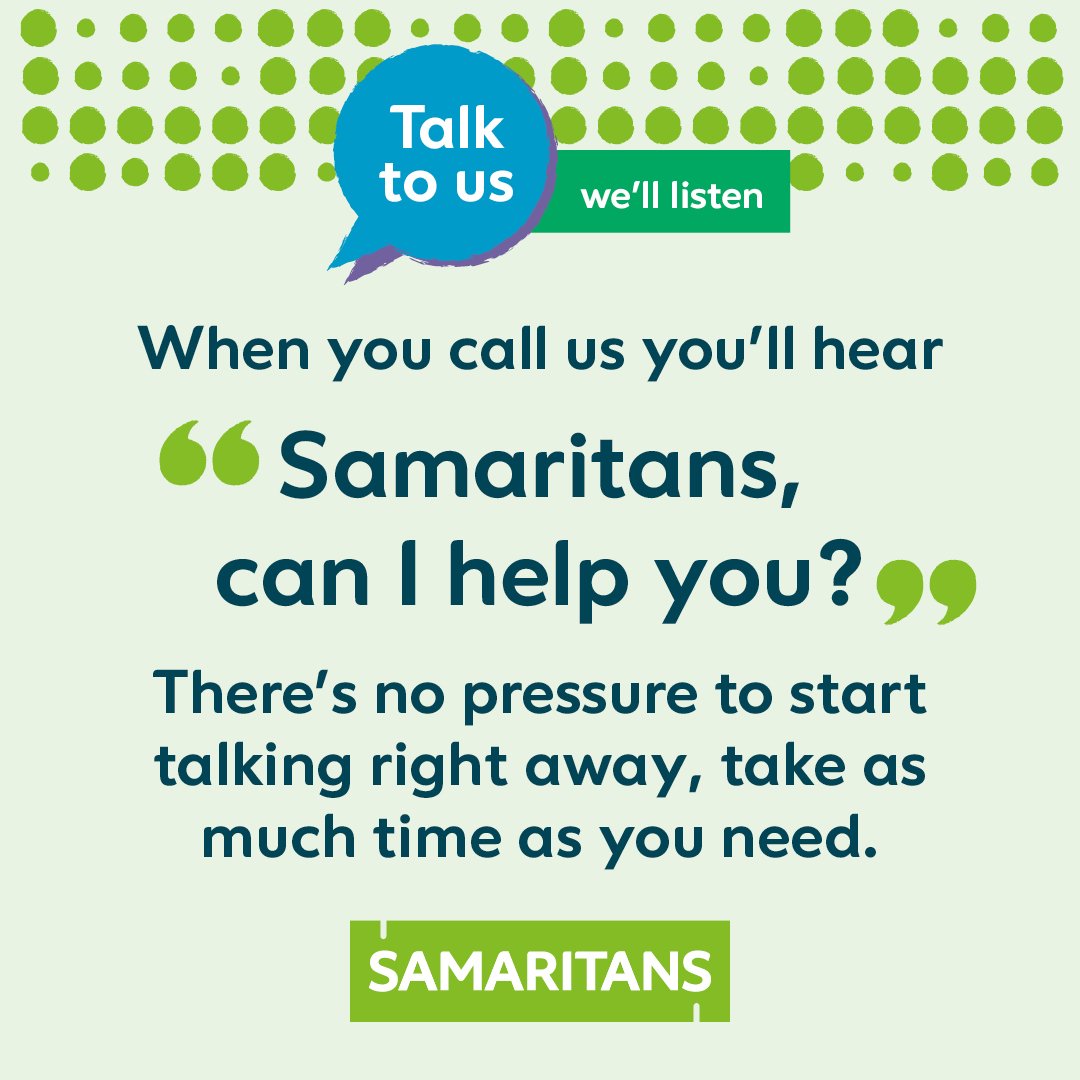 To harness the full potential of mobile technology and effectively engage with their audience, charitable organisations should implement the following mobile optimisation strategies:
1. Responsive Web Design
 Embrace responsive web design to create a seamless user experience across various devices, including smartphones and tablets. This approach ensures that your website automatically adapts to different screen sizes, providing a consistent and user-friendly interface for all visitors.
2. Streamlined Navigation
 Simplify website navigation for mobile users to reduce friction and frustration. Prioritise essential information and make it easily accessible, allowing users to find what they need quickly and effortlessly.
3. Fast Loading Times
Optimise your website's loading speed to minimize bounce rates and keep users engaged. Compress images and utilise caching mechanisms to ensure swift loading, even on slower mobile connections. According to Google research, 53% of mobile users will leave your site if it takes longer than three seconds to load.
4. Mobile-Friendly Content
 Tailor your content for mobile consumption, presenting it in concise and easy-to-read formats. Avoid large blocks of text and utilise bullet points, headings, and short paragraphs to enhance readability.
5. Mobile Donation Experience
 Simplify the mobile donation process to encourage more contributions. Offer various payment options and ensure a secure and straightforward checkout process that requires minimal user input.
6. Mobile-Friendly Forms
If your charity relies on volunteer sign-ups or other forms, optimise them for mobile users. Implement autofill options and minimise required fields to enhance user convenience.
7. SMS and Mobile Messaging
 Use SMS and mobile messaging to reach supporters directly. Send timely updates, event invitations, and donation appeals via mobile channels to maintain engagement.
8. Mobile App Development
 Consider developing a dedicated mobile app to provide a more personalised experience for your supporters. An app can offer exclusive content, real-time notifications, and easy access to support services.
9. Social Media Engagement
 Maximise social media's mobile potential by sharing engaging content optimised for mobile platforms. Encourage supporters to share your message, expanding your reach organically.
10. Mobile Analytics
Regularly monitor mobile-specific analytics to gain insights into user behaviour. Understand how visitors interact with your mobile site or app, enabling data-driven optimisations.
By implementing these mobile optimisation strategies, charitable organisations can effectively connect with their audience, increase engagement, and further their impactful missions.
Embracing mobile optimisation is not only a strategic choice but an important step in supporting those in need and making a positive difference in the world.
Samaritans' Mobile Success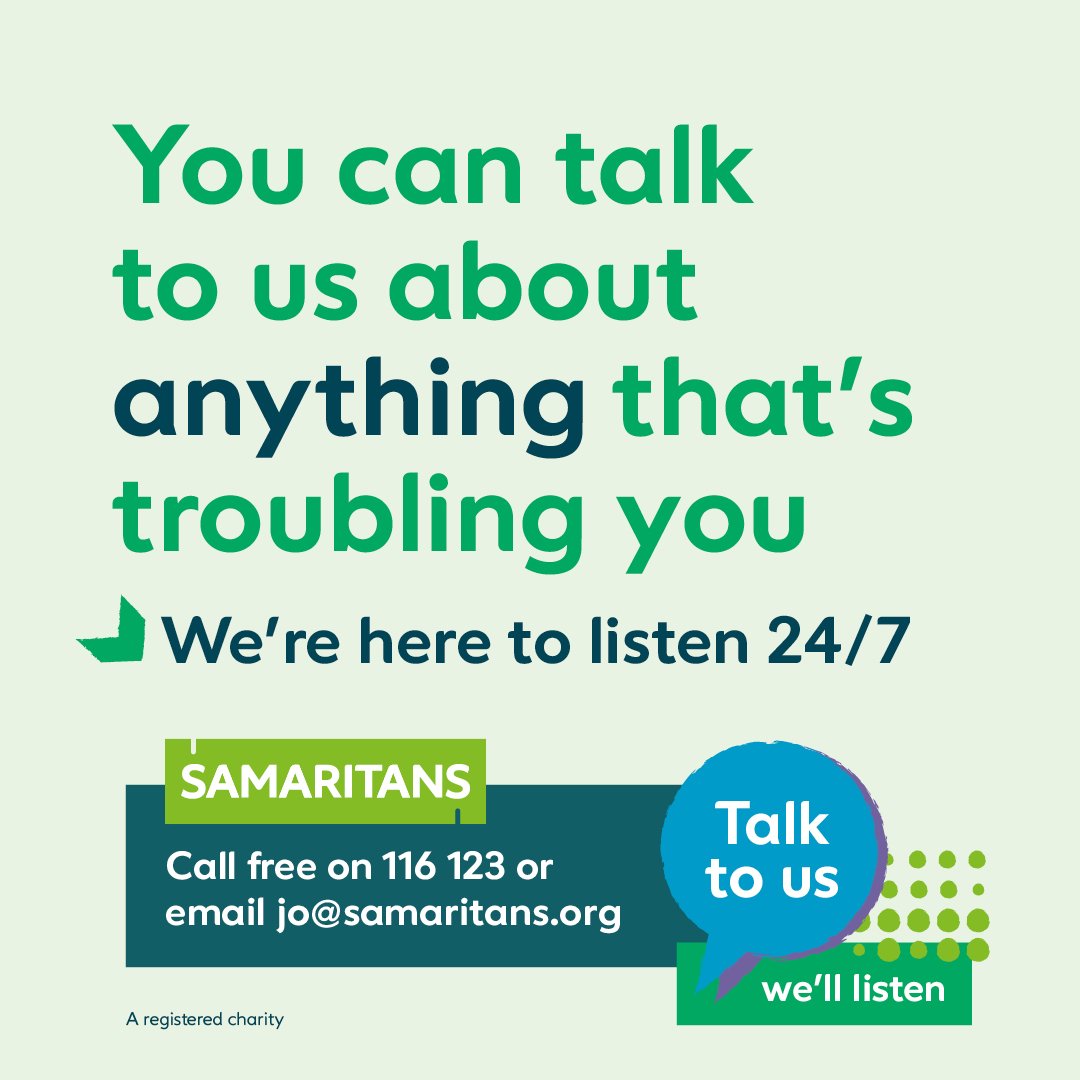 Samaritans' 'Talk to Us' campaign excels in mobile optimisation, providing seamless access through responsive web design and a user-friendly app.
By leveraging social media engagement, they've built a supportive community and amplified their message. Mobile analytics guide data-driven optimisations, ensuring effective strategies.
All of the impact that the campaigns Samaritans have set up is evident through life-changing testimonials, showcasing the transformative power of mobile support services.
Their digital transformation in recent years has involved not just those reaching out for help, but also the volunteers manning the lines and other support staff.
Julie Bentley, Samaritans' Chief Executive, is well aware of the need to keep up with any technology that can help deliver their services: "The digital environment is always evolving and it's vital that Samaritans can match this pace of change, so anyone struggling to cope can reach us in a way that is most suitable for them.
"As we continue on our digital journey, now more than ever, funders can play a crucial role in ensuring that we will be here for people, both today and in the future."
In 2020, Samaritans launched a free self-help web app to support people's emotional well-being. The app was developed with input from individuals who have sought support from Samaritans in the past.
This digital service offers easy access to trusted resources that are proven to promote well-being. So far, over 105,000 accounts have been created on the Samaritans Self-Help App.
The app complements Samaritans' existing services and targets those who struggle to reach out or speak to a helpline. Additionally, Samaritans' online chat service is planned to be integrated into the app soon.
A new dashboard has been developed for volunteers, providing real-time visualisation of service demand nationwide. This tool allows all volunteers to respond promptly to live needs, fostering a sense of togetherness within the Samaritans network.
Empowering Charities through Mobile
Mobile technology offers charities a unique opportunity to connect with a broader audience and make a stronger impact. By prioritising mobile optimisation, charities can enhance accessibility, engage younger demographics, and extend their reach.
Increased Accessibility – Mobile optimisation ensures support services are easily accessible to individuals in need, regardless of location or device.
Engaging Younger Demographics – Mobile-friendly approaches attract tech-savvy younger generations, inspiring them to support causes they care about.
Enhanced Visibility – Mobile channels like SMS and social media enable direct and real-time communication with supporters, fostering better engagement.
Boosted Donations and Volunteers – Streamlined mobile donation processes and sign-up forms to encourage increased contributions and volunteer engagement.
Collaboration and Support – Charities and digital marketing agencies working together on mobile optimisation amplify the impact of charitable efforts.
Cultivating Compassion – Mobile optimisation reflects a commitment to empathy and compassion, creating a stronger connection with the audience.
Samaritans Awareness Day highlights the impact of Samaritans' 'Talk to Us' campaign and the significance, and importance that mobile optimisation for charities, not just for those who need to reach out for services, but those providing the service.
Mobile technology empowers charities to reach a wider audience, engage younger demographics, and enhance support services. By prioritising mobile optimisation, charities can foster empathy, break barriers, and create a more compassionate world in ways unachievable not so long ago.
Strategies like responsive web design, streamlined donations, and social media engagement amplify the impact of charitable campaigns. Collaborative efforts between digital agencies and charities further drive positive change.
Whatever your charitable initiatives and needs are, it's becoming ever-important to embrace mobile optimisation. At Fly High Media, we can help uplift those in need, making a lasting impact on society's well-being. By harnessing the power of mobile technology, we create a brighter, more empathetic future for all.
If you wish to find out more about how your charity, or business in general, can benefit from mobile optimisation and similar services, get in touch today with us at Fly High Media.
Throughout July, Samaritans will be running its annual awareness-raising campaign, Talk to Us. The campaign aims to let people know that Samaritans volunteers are there 24/7 for anyone struggling to cope.
In 2022, there wasn't a single second when Samaritans volunteers weren't on the phone with someone.
To show our support, we will raise awareness on social media during July and mark Samaritans Awareness Day on 24 July 2023.
If you'd like to get involved, you can help raise awareness this month by sharing Samaritans' messaging on your social media pages using #TalkToUs and #SamaritansAwarenessDay.
If you want to find out more about Samaritans' online support, visit their Self Help Website.
Whatever you're going through, call Samaritans free any time, from any phone, on 116 123.
Let's find the best solution for your business