14 AI Statistics That Will Evolve Your Digital Marketing Strategy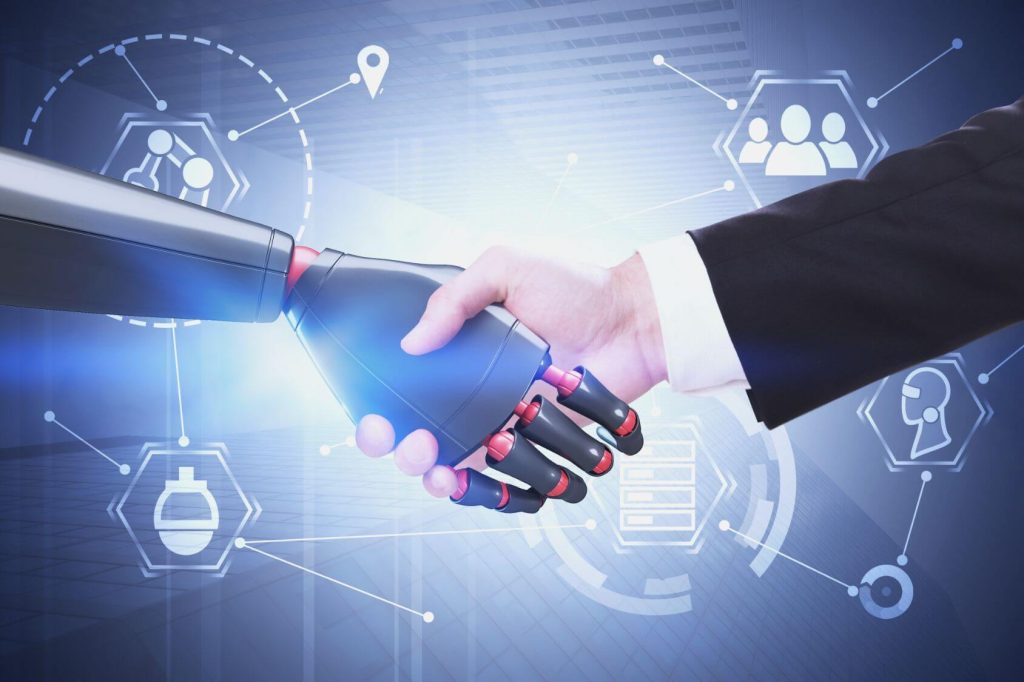 Artificial Intelligence (AI) is accelerating at an incredible pace in 2023, and your digital marketing strategy needs to keep adapting to keep up with the changes.
This technology will impact every corner of the world, regardless of your background or trade. 
Many digital marketers are unaware of the AI tools available at a click of a button.
Similarly, many company owners are unaware of how new tools such as ChatGPT can benefit their revenue. This platform can save time and money for millions of businesses worldwide.
That is why we find it essential to get all the facts and figures together so that you know how to make the best decisions for your marketing strategy and business.
Continue reading to learn more about fundamental AI statistics that impact how marketers should operate today and in the future.
1) Most industry experts are integrating AI into their digital marketing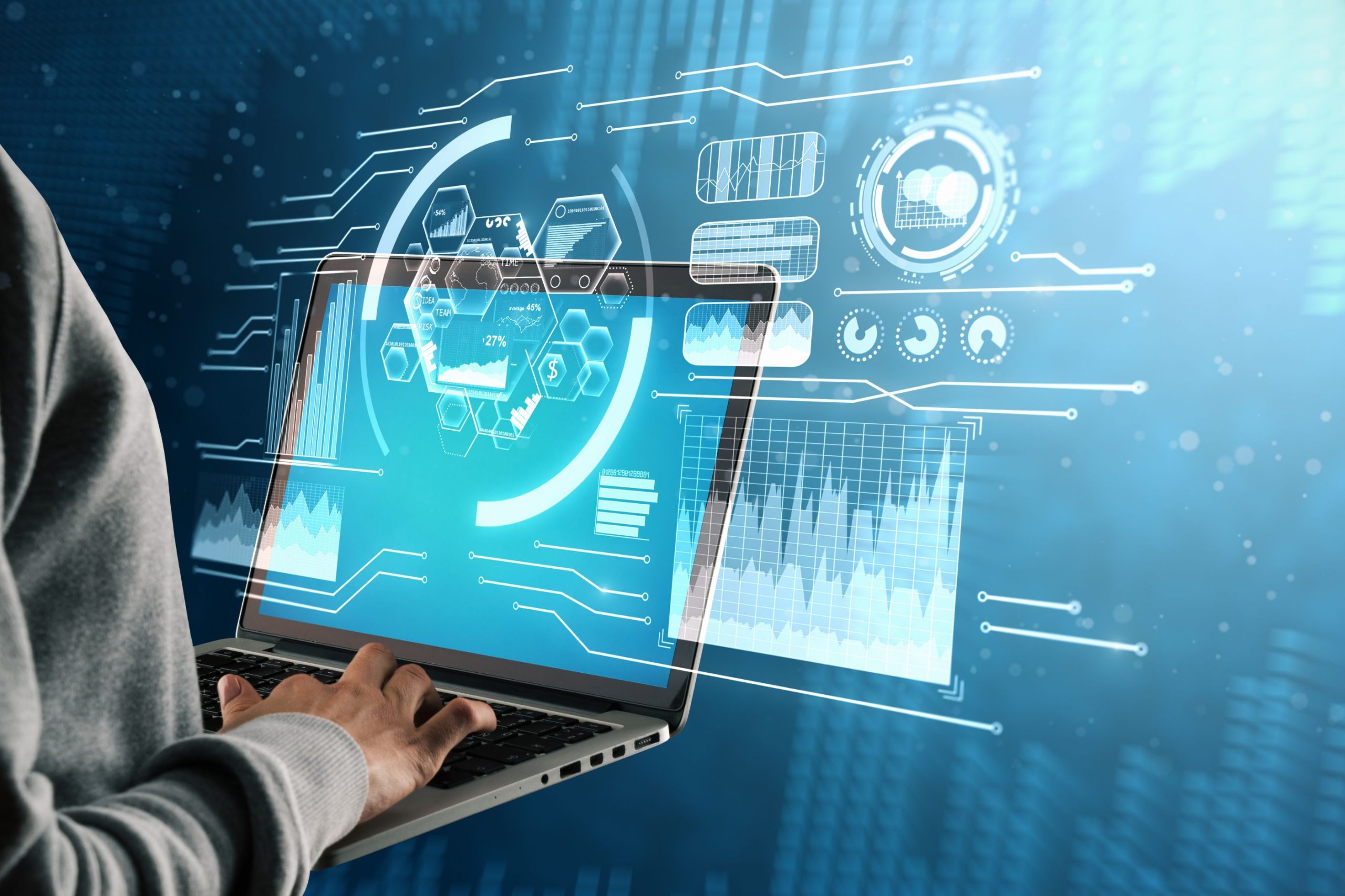 With the evolution of tools such as ChatGPT, Jasper and ManyChat, it is no surprise that the industry has jumped on the Artificial Intelligence bandwagon.
Since 2021, 80% of digital marketers have utilised AI technology for their online activities.
The following statistic conveys a clear message: if you haven't already embraced AI to enhance your online marketing strategies across your website, social media platforms, and targeted advertisements, it's high time you did.
Failing to keep up with your competitors can lead to falling behind quickly, which may see a decrease in your return on investment (ROI).
2) Over two-thirds of marketers are using ChatGPT
Since OpenAI has made it widely available to everyone, 69% of marketers have taken advantage of ChatGPT to help them with their digital marketing strategies, copywriting and social media posts.
Not only can it assist with this, but it can also assist with more niche areas of digital marketing, e.g. SEO. You can prompt ChatGPT to write detailed schema markup data for webpages to help them rank in featured snippets at the top of search results.
We put this to the test. We asked ChatGPT to write FAQPage schema for one of our landing pages.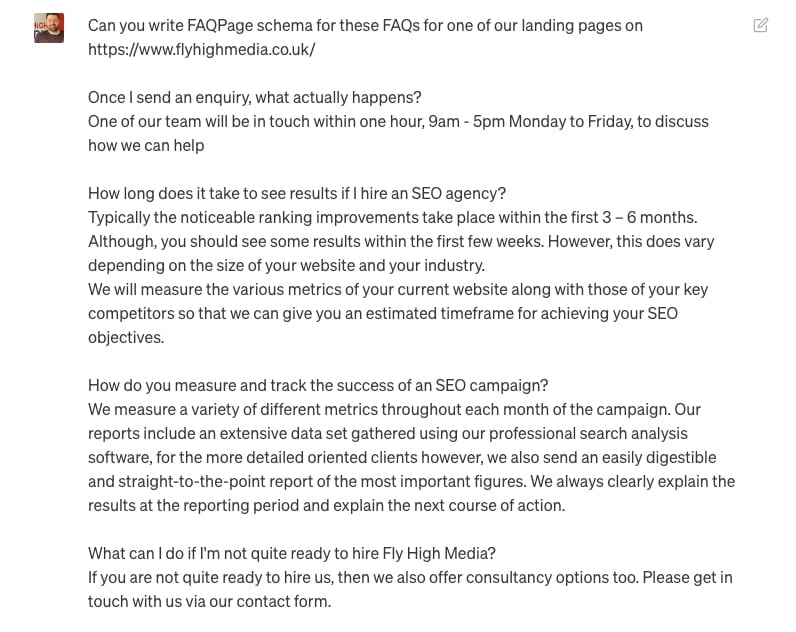 ChatGPT then wrote FAQPage schema to implement on the landing page.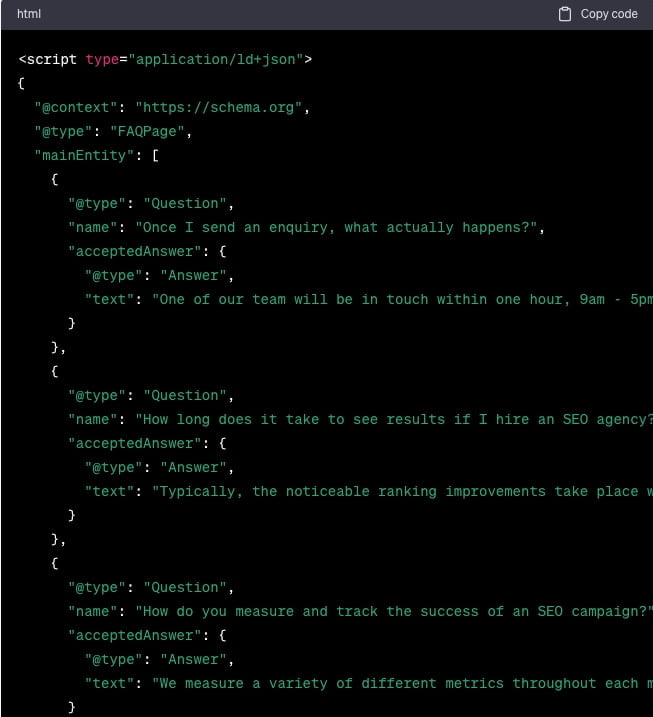 Whilst you can implement this instantly, this tool still requires human control. An SEO specialist is required to alter the schema for the best CTR results. For example, they can ensure bullet points are listed using HTML.
3) 68% of digital marketers claim to have a fully developed AI strategy
The fact that we live in an era where AI can write an entire digital marketing strategy is both exhilarating and concerning at the same time.
On the one hand, knowing that 68% of digital marketing experts have developed an entire strategy using AI means we live in an age where long tasks are accelerated. Not only can AI assist with writing content, but it can now help digital marketers find new, innovative ways to increase online traffic and revenue for a website.
On the flip side, it also means the entire digital marketing sector is adapting to this new way of boosting online traffic and revenue, making it more competitive.
Will this mean jobs being impacted? Yes, but it also provides an opportunity for new jobs, tools and skills for many marketers to learn.
For instance, it will not be long until ChatGPT can write an entire digital marketing strategy after Microsoft announced Bing is integrating with the tool to provide real-time data.
Even now, all you need to do is send ChatGPT a prompt for creating a digital marketing strategy, and it will provide you with a list of ideas you can use for your project.
Google has also announced Bard. Like ChatGPT, this is a tool that can provide information when given custom prompts by users.
AI tools utilising search engines can only mean that the industry needs to use these tools to write or contribute to digital marketing strategies.
4) AI is a vital factor in marketers' data strategy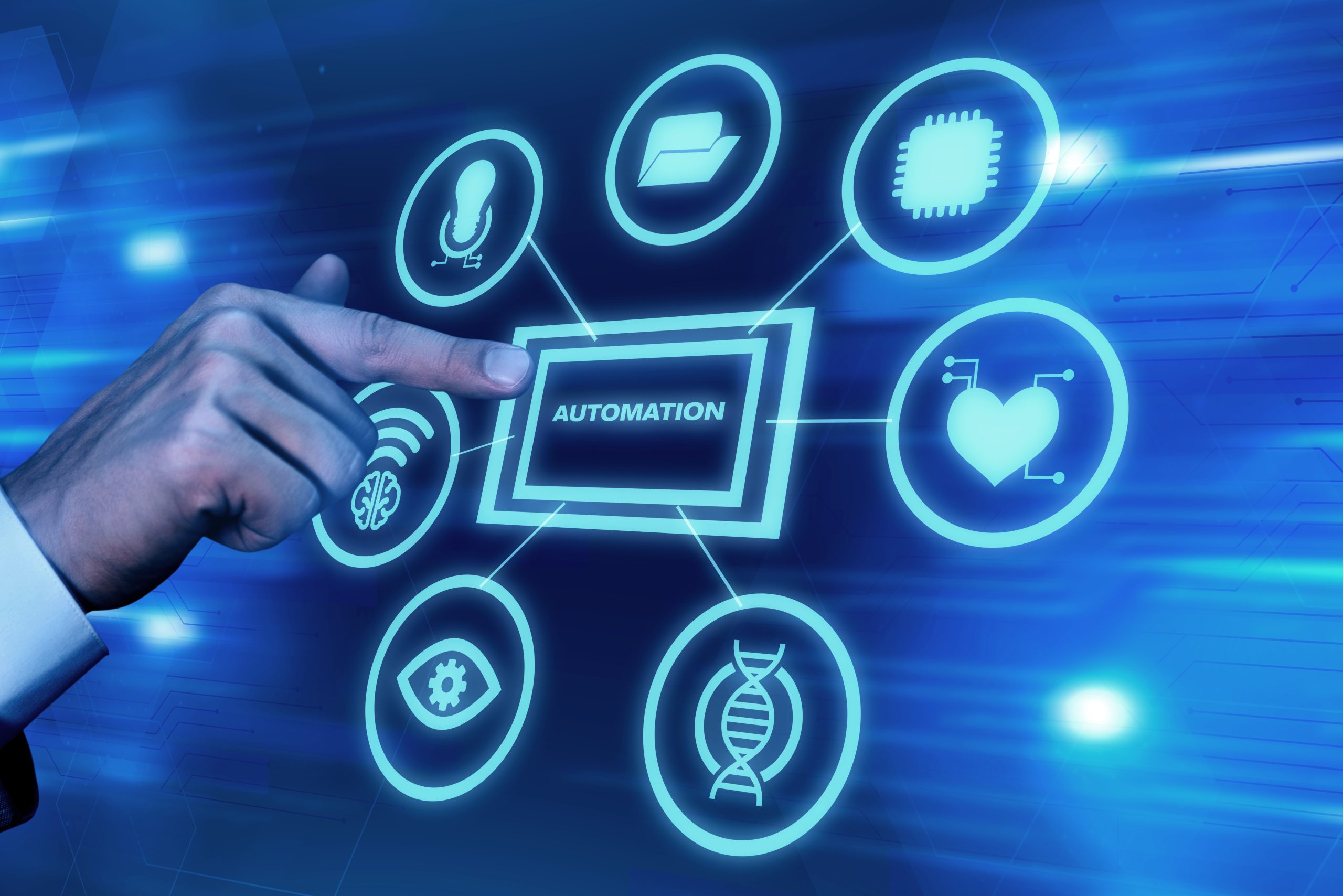 This statistic may seem broad, but digital marketing is changing because of AI analysing data at unprecedented levels.
For example, SEMRush introduced Keywords by Intent in 2021 to help SEOs and other digital marketers to understand how to use the right keywords for their content.
SEMRush employs a machine-learning algorithm to assign an intent value to each keyword, considering the following aspects:
Once determined, SEMRush then chooses one of the below four intents for the associated keyword:
Using this tool can help to implement the right keywords in the content for a website to increase high-quality traffic that can convert.
With more tools like this becoming available, it should be no surprise that 61% of marketers use AI for data-driven decisions.
5) Many marketers plan to use AI or Machine Learning for influencer campaigns
Online influencers have taken social media by storm over the last several years, and now, as many as 63% of marketers intend on using AI for influencer marketing.
Influencer marketing platforms such as Grin and CreatorIQ have introduced AI-driven analytics such as audience sentiment analysis, engagement rates and influencer authority. 
These tools have also aided marketers in identifying and preventing influencer fraud, which can waste money from marketing budgets. AI can now dive deep into an influencer's profile and alert the user to any signs of fraud, such as highlighting a sudden sharp spike in followers which tends to be a sign they use bots.
6) The AI market is anticipated to grow 120% year-on-year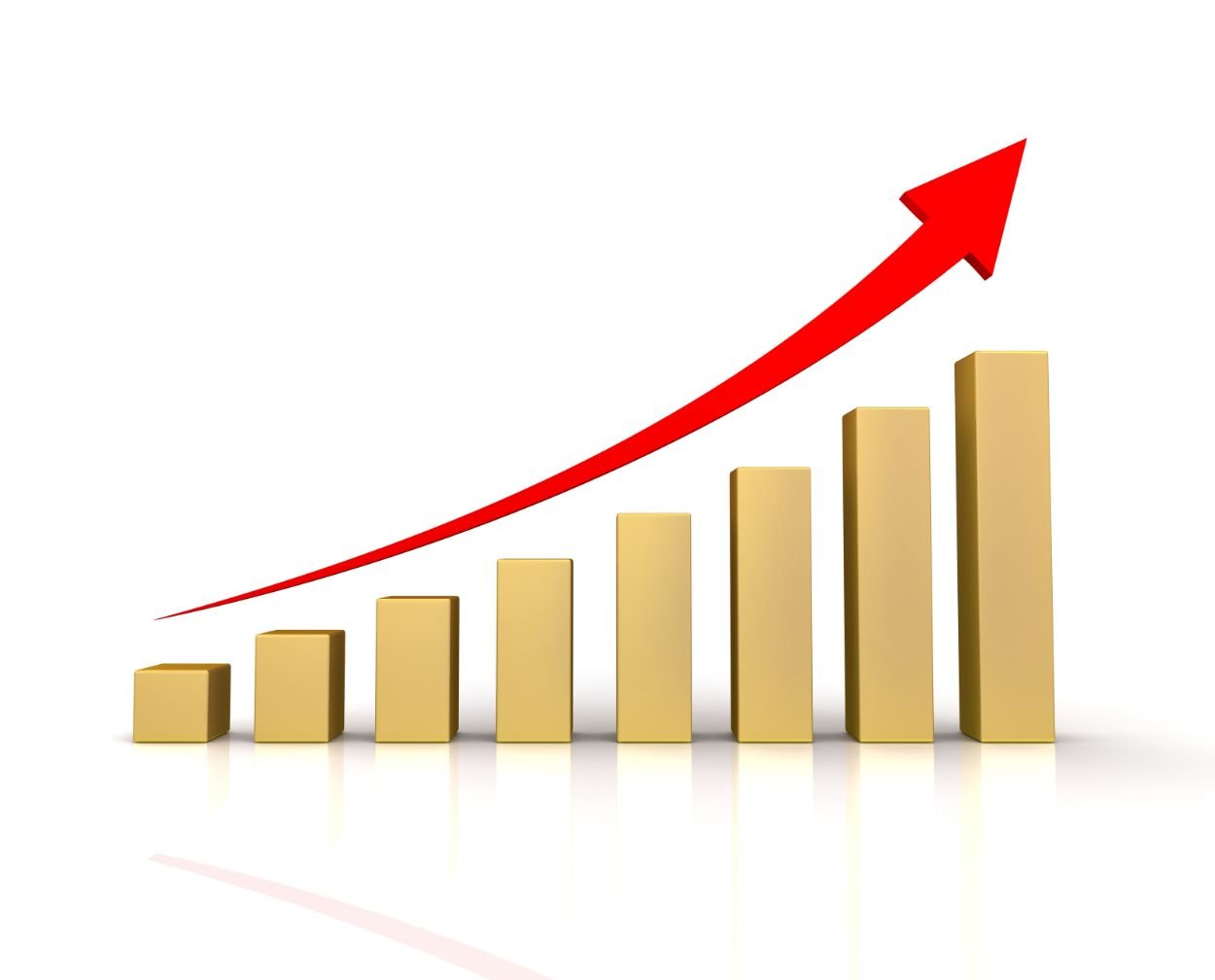 It is little surprise as AI is growing every year.
If you are a TikTok user, you will have likely seen mind-boggling videos on different AI tools and technologies that are becoming available and impacting daily life worldwide.
Not only is it predicted that the AI market will grow 120% annually, but it is also expected to be worth nearly two trillion U.S. dollars by 2030, which makes it one of the fastest-growing industries in the world.
With this seismic shift in the global economy, you must adapt your digital marketing strategy to incorporate the changes to the online world that AI will implement.
7) PPC marketers trust AI to personalise target ads
More paid advertisers rely on AI for fundamental tasks such as ad targeting and content personalisation. 
According to a Statista survey, 47% of the respondents expressed confidence in AI's ability to target ads. 
AI can target the right users with an advert, and tools such as Google Bard and ChatGPT can also write the content for the paid advert.
However, while AI can now do a lot of the heavy lifting for paid advertisers, humans are still better suited to implementing the target keywords in the advert itself. This research needs to be done by someone who can access and understand live data on the web.
8) Companies using AI marketing tools can see a HUGE increase in leads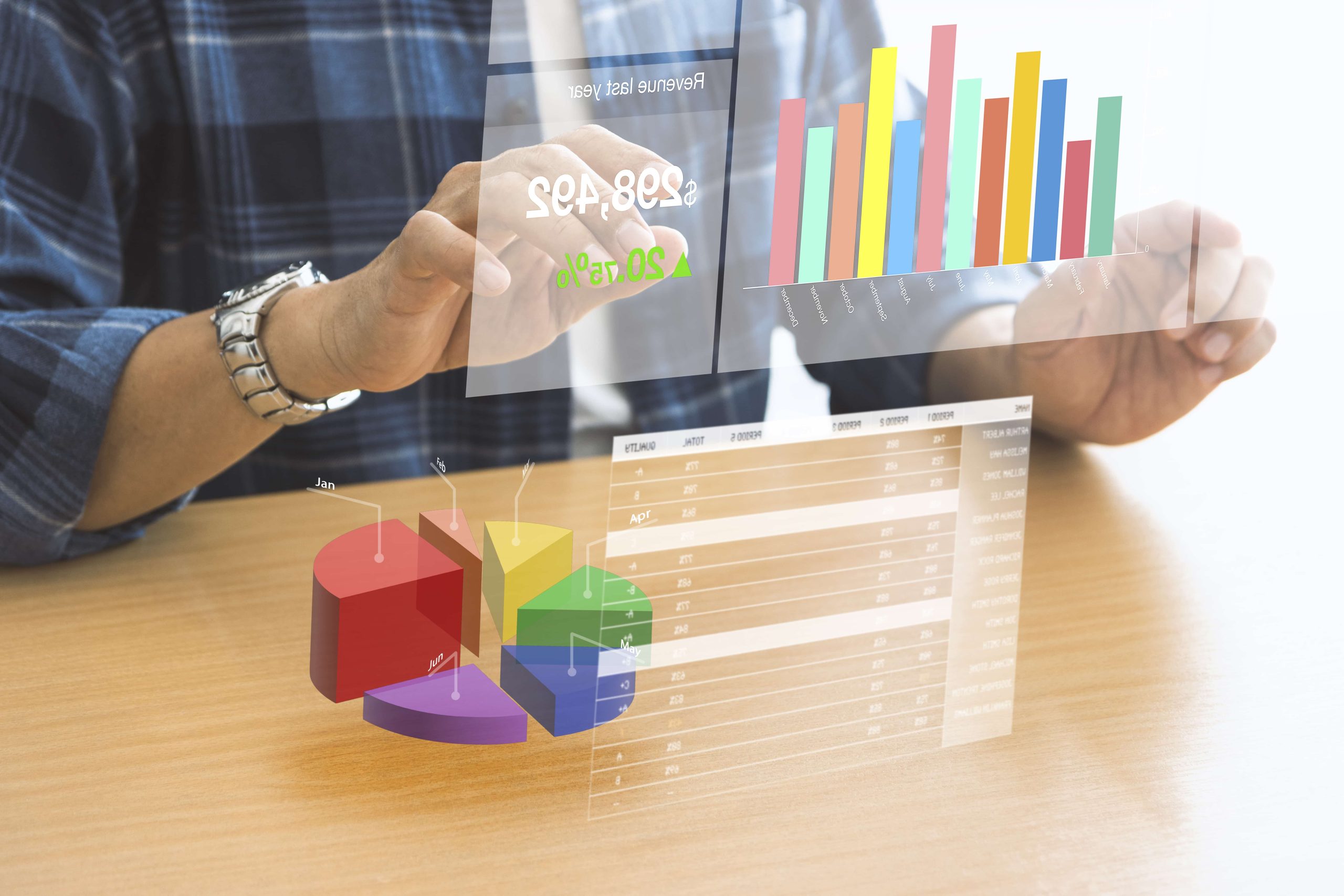 Statistics show that employing AI software to automate your campaigns can amplify your generation of qualified leads by an impressive 451%. 
By employing automation software, such as Hubspot's Marketing Hub, you can streamline your customer journey, promptly and efficiently respond to leads, and effectively assess leads, alleviating the burden on your lead generation and sales teams.
However, you must have the correct skillset and experience before using these tools. Whilst AI is there to help, you need to understand website analytics, SEO and possibly PPC if you use paid advertising for your website. If you do not possess this skill set, it is best to hire an expert that does.
9) AI-created marketing strategies can increase CRO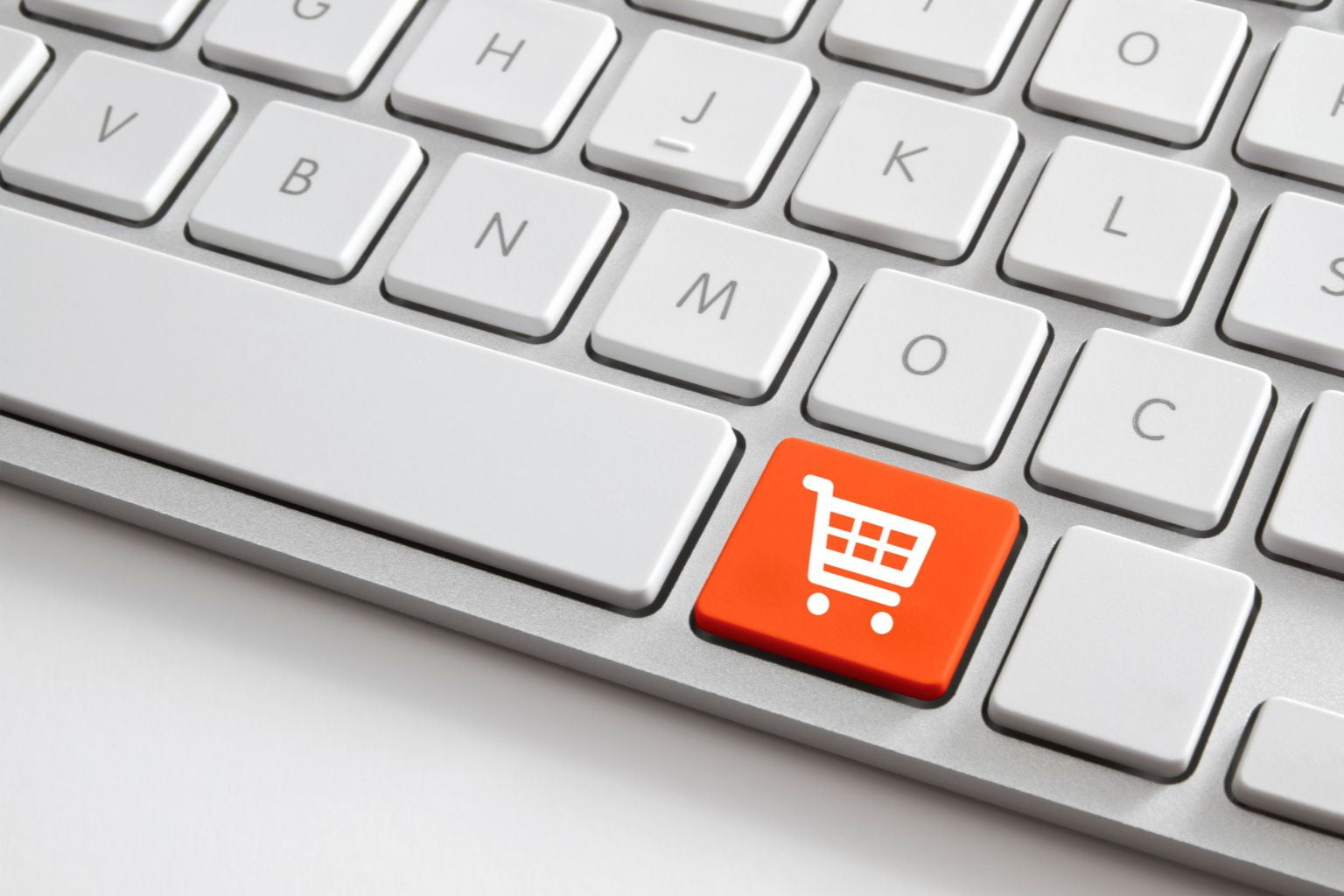 AI provides marketers with opportunities to enhance sales and foster customer engagement. 
Marketing analytics driven by AI can assist marketers in identifying customer behaviour patterns and constructing customised marketing campaigns. 
Notably, Google Analytics has reported that using AI marketing strategies can lead to a remarkable increase in conversion rates of up to 50%. 
By incorporating AI-enabled marketing automation, the human effort required for executing marketing campaigns reduces, saving significant time and budget.
Additionally, implementing AI technology allows companies to establish a round-the-clock customer service channel, enriching the user experience and converting them into customers.
Furthermore, AI-powered content optimisation can significantly improve ROI. AI-driven search engine algorithms mean more precise and targeted results are achievable, leading to heightened brand engagement. 
Therefore, AI-driven marketing strategies operated by experts serve as indispensable tools for executing digital marketing initiatives efficiently to yield profitable outcomes.
10) Nearly all mobile users are using AI voice assistant tools
Over the last few years, SEOs and paid advertising specialists have utilised online marketing strategies for voice search assistants on search engines.
Now that 97% of mobile users use AI voice assistant tools like Siri on iPhones, voice search marketing has become essential for digital strategies for optimising website content.
There are techniques that digital marketers can use to ensure they are targeting voice search users, including:
11) There are 978 marketing-related AI tools available online
When ChatGPT hit the market, the digital marketing world went into meltdown. However, there is an abundance of other AI tools available for marketers.
Whether you are a copywriter, an email marketer or an SEO specialist, there will be an automated tool that will boost your digital marketing efforts for your business.
Out of the 978 AI tools available, we have compiled a few examples that can help with your online marketing efforts:
– SEO: BacklinkGPT: A personalised outreach and backlink management platform to support off-page SEO for your website.
– Social Media and PPC: Ad Creative – Fast, conversion-focused ads and social media posts developed through AI.
– Email Marketing: Voxwaves – AI-personalised emails that help with lead generation.
12) AI use for SEO is set to grow by 5x in 2023
Search marketers are in a unique position this year. They have a new wave of technology at their fingertips to assist them with keyword research and technical SEO, but many struggle to use it. 
However, AI will likely be used for SEO 5x more in 2023 compared to 2022.
So, why the sudden increase in the use of AI in the industry?
Artificial Intelligence is quickly working its way into mainstream life more and more, and SEO is no exception to this.
Popular SEO software such as SEMRush already utilises AI for its platform, with recent tools such as the AI Writing Assistant that generates ideas and content variations, saving time for many marketers.
The number of AI tools available to SEOs is constantly growing, and Google has a real job on its hands when it comes to keeping up with the rapid growth of AI in the digital marketing sphere.
13) Two-thirds of customers will be open to AI if it improves their shopping experience
If you are a digital marketer, you will likely know that online customers want the fastest and easiest way to purchase products from an e-commerce store.
User experience is essential for online retail, and 62% of online retailers will welcome AI with open arms if it improves their shopping experience.
Fast checkouts, easy navigation and engaging content supported through artificial intelligence can improve the online shopping experience. It is now up to e-commerce specialists to use it to their advantage to increase traffic and sales.
14) AI can boost business productivity
Humans can only work so fast, so having a tool that automates some processes will only accelerate workplace productivity.
And this is the case with AI, as research has found that it can boost business productivity by up to 40%.
Digital marketing is no exception, as many AI tools and platforms have advanced online strategies to a level never seen before.
AI helps to dive deeper into user data analysis, and it can develop more accurate campaigns and help with more mundane tasks like managing budgets, saving time for many online marketers.
What next for AI in digital marketing?
It is impossible to accurately predict the future impact of AI in the digital marketing sector, but we now know how much it has changed the industry in recent months, never mind years.
New tools such as ChatGPT and SEMRush's Keywords by Intent have only helped marketers rather than replace them, and it is gaining better and faster results for clients.
However, as more digital marketers turn to AI for support, this ensures the industry will become even more competitive.
That is why it is essential to stay ahead of the trend where possible. Always try and test new AI tools that are new on the market.
Also, ensure that you are up to date with everything from Google. Their search algorithm is forever changing, which will consistently adapt to AI technology.
If you need any help with your digital marketing efforts, such as SEO or PPC, contact Fly High Media. Our team of experts are here to increase your online presence.
Need help with your digital marketing strategy? Contact Fly High Media
Let's find the best solution for your business