5 Reasons Why Structured Data Is Important for Your Website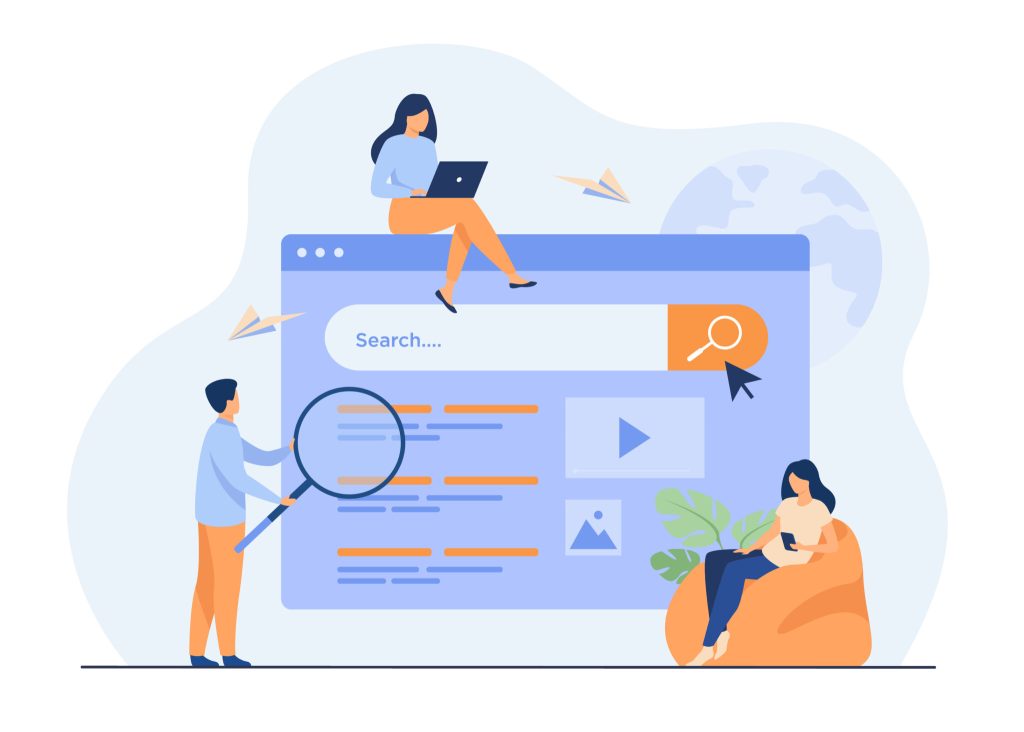 Structured data is not just important but essential to your SEO strategy!
By incorporating structured data and schema markup into your website, you can unlock a wealth of benefits that will help you stay ahead of the competition.
Did you know that even though structured data only makes up about 20% of the world's data, over 50% of websites already use it?
That's because they know how crucial it is to their website's success. When implemented correctly, structured data can increase organic traffic and create more business opportunities for your company.
So, if you're looking to boost your website's performance and gain an edge over your competitors, incorporating structured data and schema markup is the way to go! But what exactly are they, and how can they help your business?
Join us as we explore the ins and outs of structured data and schema markup and show you how to leverage them for maximum impact in your digital marketing strategy.
What is Structured Data, and what is Schema Markup?
If you want your website to stand out from the crowd, structured data and schema markup are your secret weapons!
Structured data provides extra information about what your website contains – like a recipe – that web users don't usually see. Instead, search engines use this data to create rich snippets that give users a more detailed idea of what your site offers.
And schema markup is the language search engines speak relating to structured data. By adding the correct code to your website, you can help search engines display your information in a way that's easy for users to understand.
Don't worry – you don't need to be a tech whiz to implement this type of structured data and schema markup. You can do it using tools like the RankMath WordPress plugin or by generating the code needed.
So, if you want to take your SEO game to the next level, structured data and schema markup are the way to go – and the best part? You don't need any extra files to get started!
What is a rich result?
Want your website to stand out on search engine results pages? Then you need rich results!
Unlike plain old meta titles and descriptions, rich results offer users a visual preview of your content, complete with ratings, reviews, images, and more. And all this extra info comes from structured data added to your webpage.
For instance, if you have a recipe page, your rich snippet might display the cooking time, making it easier for users to decide if your recipe is right for them. And if your recipe has a high rating, you can even add star ratings to your rich snippet to catch users' attention.
So don't settle for boring search results – go for rich results, enriched results, rich cards, or rich snippets! Whatever you call them, they're a powerful way to attract potential customers to your website.
Types of Schema Markup
Ready to take your structured data to the next level? There are tons of different schema markup types to choose from, so you can pick the perfect one to fit your website. And the best part? You can even use multiple schemas on a single page if needed!
For example, the Creative schema type is perfect for sharing information about creative works like recipes, movies, books, and music. Or, if you have a business, the Place or Local Business schema can help you share important details like your hours and reviews.
And if you sell products online, the Product and Offer schema types are a must-have. They let you display useful info like pricing and availability and even include ratings and breadcrumbs to help users navigate your site.
But that's not all – there are other schema types to choose from, like Review, FAQ, Person, Event, Organisation, Embedded Non-Text Objects, and Job Posting.
Each one is designed to help you share specific types of information with search engines, making it easier for users to find what they're looking for.
So why settle for plain old search results when you can use schema markup to make your content stand out? Try out different schema types and see what works best for your website!
How Does Schema Markup Work?
To help search engines understand your web page's content, you need to use a code called schema markup. There are three types of encoding: JSON-LD, Microdata, and RDFa.
JSON-LD is the fastest and is recommended by Google. It uses JavaScript notation in the page header or body meaning nested data is easier to understand.
Microdata is in the HTML of the webpage and uses tag attributes to label properties as structured data. It's slightly more difficult for beginners.
RDFa is also in the page header or body using HTML tag attributes. It's an HTML5 extension and supports linked data.
Using one of these encodings, you can help search engines better understand your content and improve your visibility in search results.
Reasons You Should Use Structured Data 
Here are five great reasons why you should be using structured data on your website:
Get Noticed by Search Engines: Adding schema markup to your content helps search engines better understand your page's content. This can help users find your site more easily.
Improve Your Keyword Rankings: Using structured data for Google, for example, can improve your Click Through Rate (CTR) and positively impact your search engine ranking.
Get Indexed Faster: With so much content available, search engines can struggle to find what's relevant. Using structured data can help them discover your content faster.
Increase Your Click-Through Rate: Structured data can help your page feature as a rich result, increasing your chances of getting clicked.
Control How Your Brand Appears Online: Structured data improves search engine results and helps shape how your brand is perceived online. Use it to highlight FAQs, reviews and other content to improve your customer's journey.
Start using structured data today to help your website stand out and increase your online visibility!
Structured data is a great way to promote your website and increase organic traffic but you may use other marketing techniques too.
If you need help marketing your website, Fly High Media can support you with your content marketing and SEO. Contact us today and see how we can help you grow your brand online.
Get In Touch
Let's find the best solution for your business