In today's SEO analysis, we will take a deep dive into the men's jewellery market. We will see how some of the top brands are performing and what opportunities we can spot to see how they can improve.
We will look at: CRAFTD, Cernucci, VIRAGE, Adamans, and Serge DeNimes.
Firstly, let's start from the top and have a look at the total number of keywords each brand is ranking for: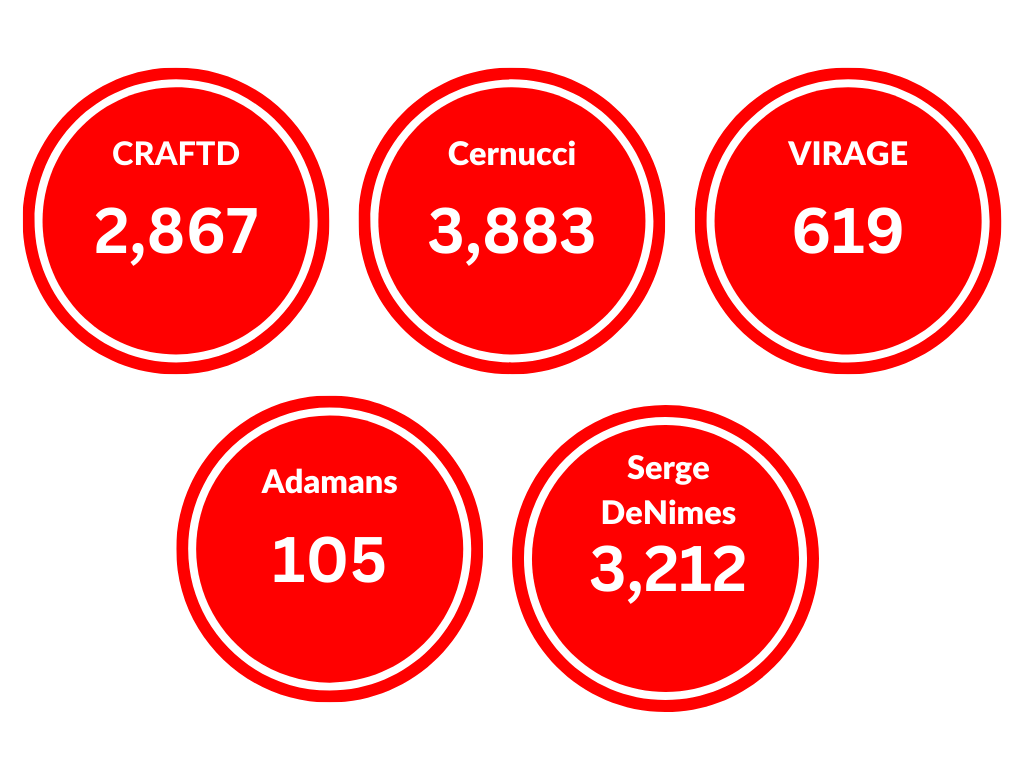 Leading the way, we have Cernucci with over 3.8k total keywords.
But what is the spread of positions in search results?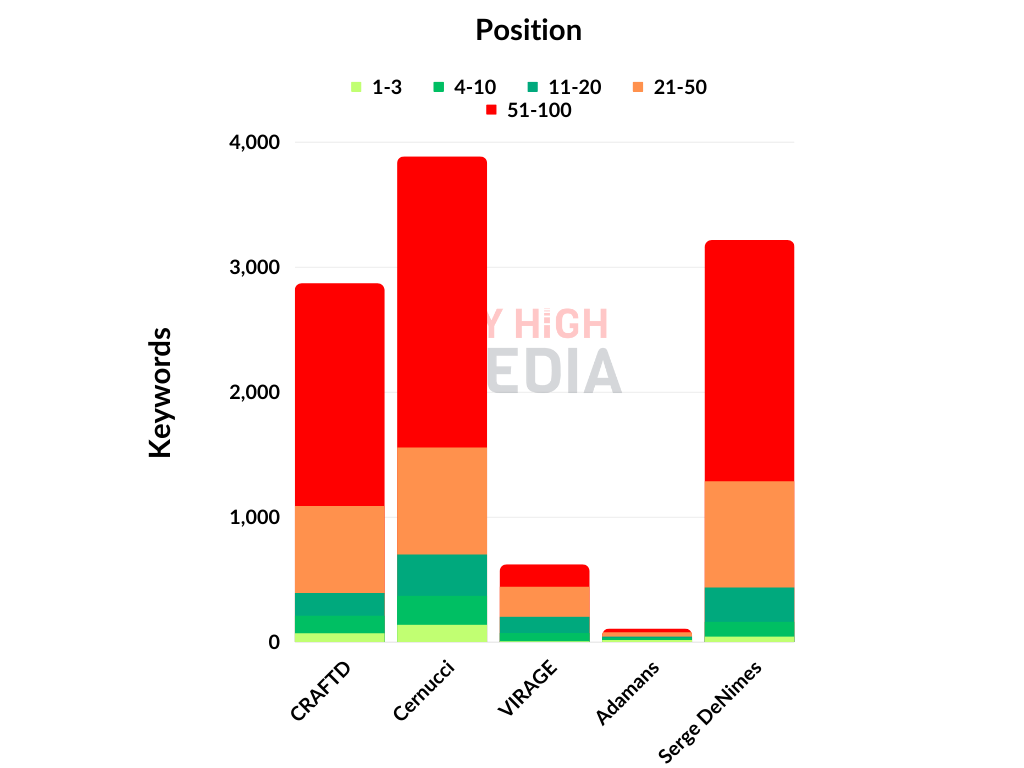 Albeit, Adamans have the lowest number of total keywords; just over 16% are in the top three.
This is the estimated traffic split between these competitors.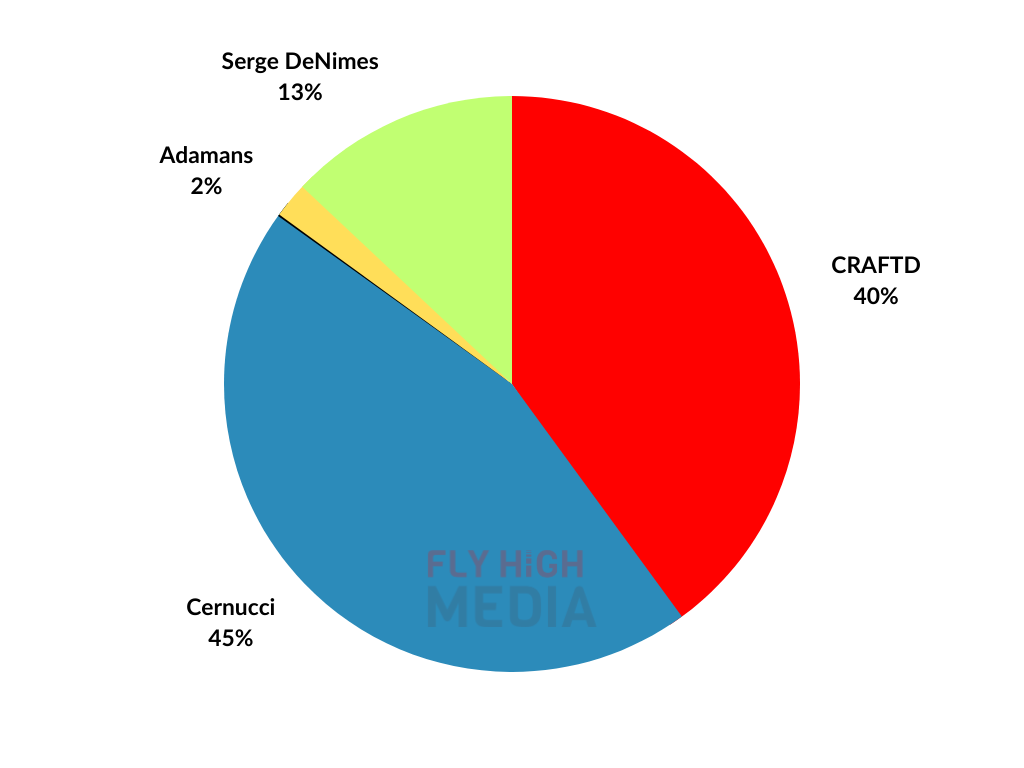 When brands are growing, it's likely that you will become more well-known through word of mouth or leading to more brand searches. Although this is fantastic, you still need to reach a wider audience of people that do not know who you are.
Here's the split of organic traffic non-brand vs brand: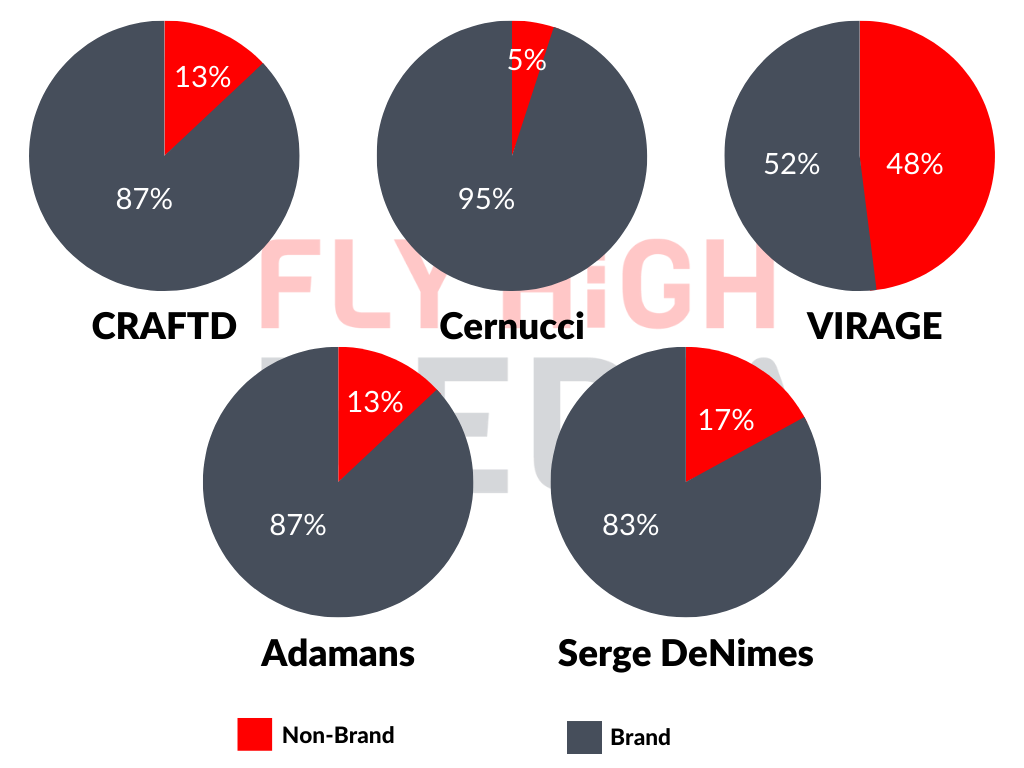 With this keyword spread, we can estimate the amount of organic traffic brands drive to their websites. CRAFTD were narrowly overtaken by Cernucci in early 2023, other competitors are still behind in organic traffic for now.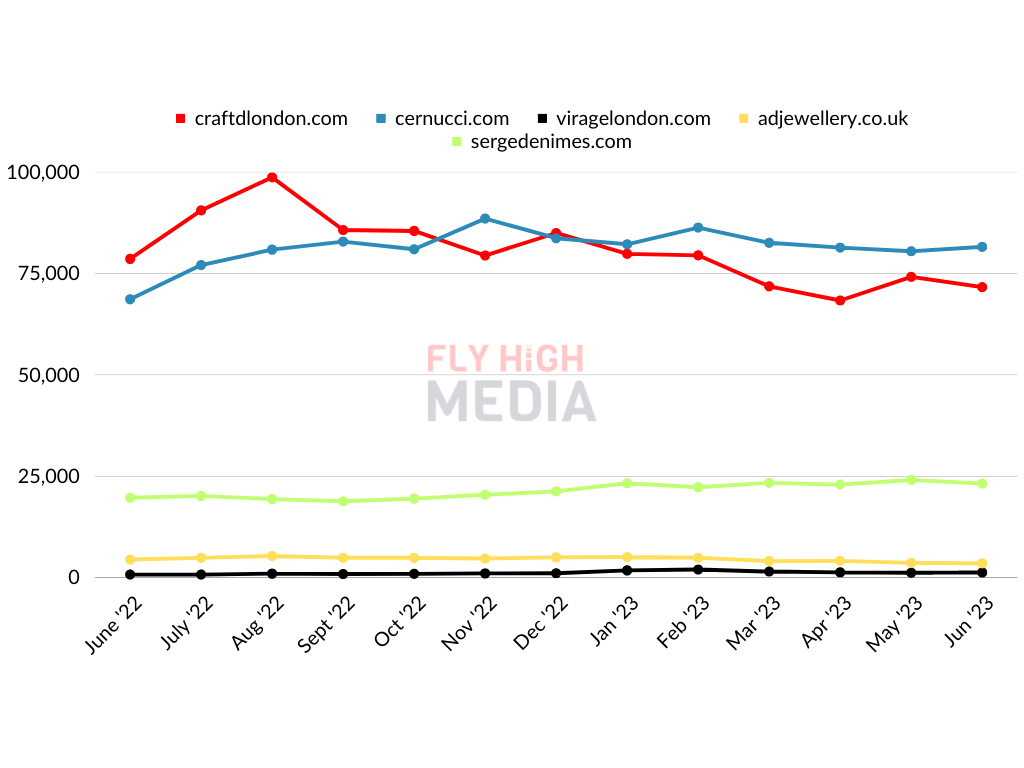 Throughout conducting this SEO analysis, we looked at other channels, such as social media. We found that many of these brands are big on organic social, paid social and influencer marketing.
Brands are using social to build social influence, but how can they build influence in Google's eyes?
One way is through working on link building. You can see that CRAFTD leads the way, closely followed by Cernucci.
The volume of links isn't so much the important element. It is more so the quality and relevance of the links. There is a metric that is often used called "Domain Authority" or DA for short. Although this is not a ranking signal from Google, it can be a good indicator of a good website to get a link from or not.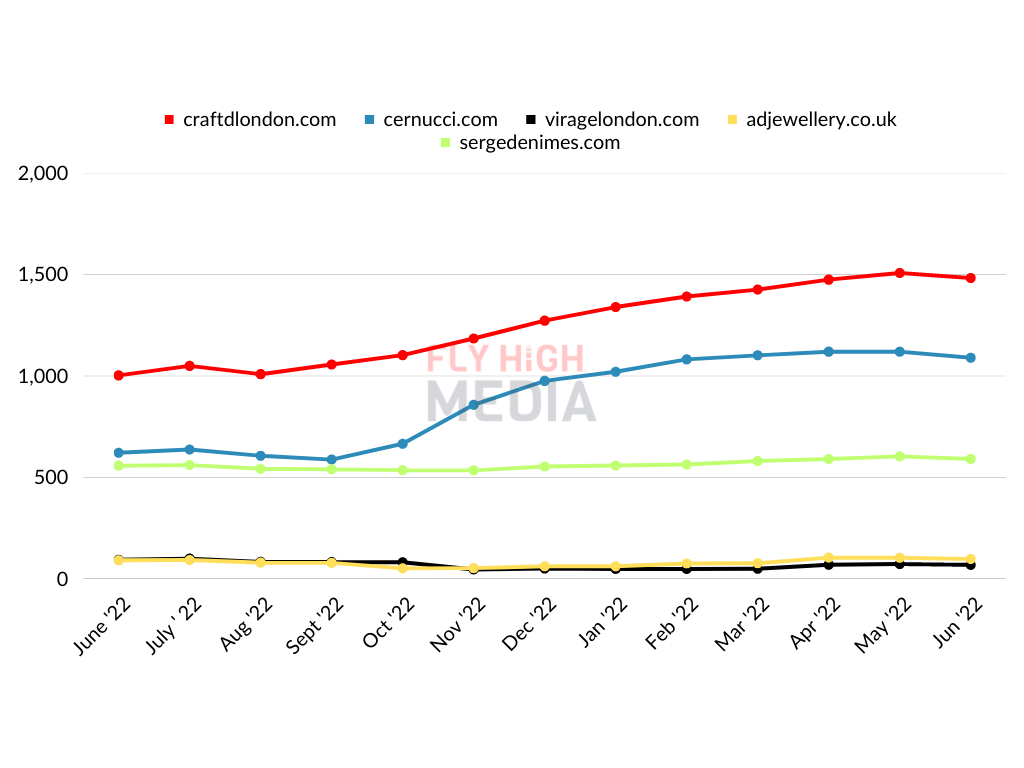 Here is how the number of referring domains has progressed in the past 12 months: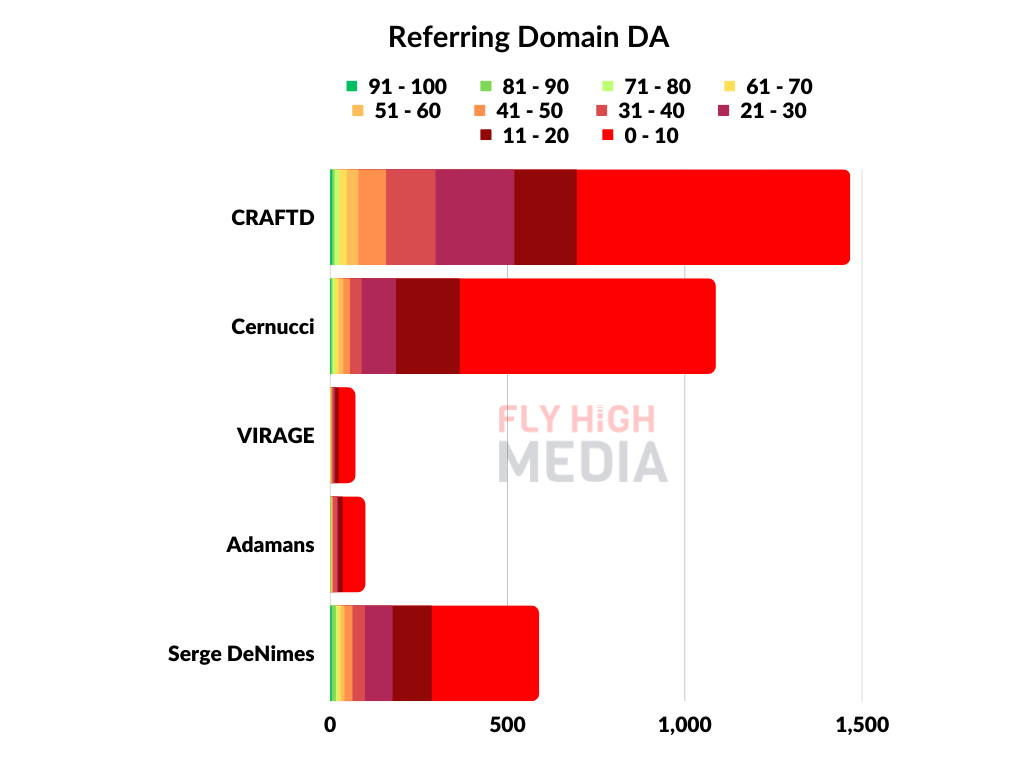 For CRAFTD, Cernucci, and Serge, DeNimes, there are a relatively high number of lower-quality links; however, in the ecommerce sector, it is common that you may have high volumes of websites linking to you that are deal finder or discount websites.
You may not be able to avoid these types of sites as they are curated from across the web, but the best thing to do is build better, more relevant links on top of this, either through digital PR or blogger outreach.
Curious to see how your business performs in your marketplace against competitors? Contact Fly High Media today!