How to Integrate Contact Form 7 and MailChimp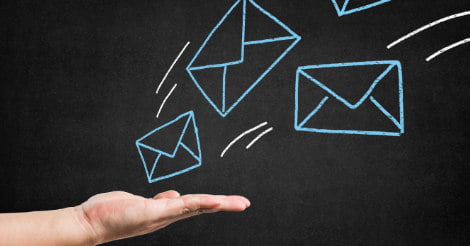 We know the importance of capturing user's data and building email lists when it comes to building successful sales funnels. There are many pieces of subscription software in which you can build landing pages and email lists such as ClickFunnels.
However, for some businesses, this may be a costly service per month. For us at Fly High Media, we prefer to build everything from scratch and customise landing pages exactly how we like. There are no constraints or restrictions.
Although there are initial costs for your website such as design, development and on-going costs such as hosting and maintenance, what we are about to show you can be done for free, if not free then very cheaply.
In this blog, you will learn step by step how to integrate Contact Form 7 and MailChimp.
What is Contact Form 7?
Contact Form 7 is one of the most popular contact form plugins on WordPress, it has 1 Million+ Active Installs. It is simple but flexible and comes with nearly every pre-built template.
What is MailChimp?
MailChimp is an email marketing service and marketing automation platform. You can send 12,000 emails a month and have up to 2,000 contacts a month for free and if you would like more you can go up one level and pay around £10 a month. You will also get some extra features, but to start with the free version is sufficient.
What you will need to Integrate CF7 and MailChimp
Contact Form 7 Installed on your WordPress website
A MailChimp Account
Integration Process
Sign up for a MailChimp account
Click List then "Create List"
Follow the general setup steps
Go to your WordPress website and download and install Contact Form 7 if you haven't already
Install plugin "Contact Form 7 MailChimp Extension"
Go to the Contact tab on the left-hand side and create a new contact form or use an existing form
By default, the button will say "Send" but we change this to "Download" when offering an eBook or resource download.
Click on the MailChimp tab
Go back to your MailChimp Account, click "Lists" at the top to take you back to the list of email lists you have and then click on "Settings" of the chosen list.
Scroll down the page and copy your "Unique id for list" and paste into "MailChimp List ID" on Contact Form 7
Go back to your MailChimp account and click the icon in the top right-hand corner and select "Account"
Click "Extras", and under that select "API Keys"
Copy your API Key
Go back to Contact Form 7 extension and paste key into "MailChimp API Key Section"
Set up Email Automation
This is when as soon as certain details are filled in, a user gets sent an email automatically which in turn leads to an automated sequence.
Go back to MailChimp.
Click "Campaigns" -> "Create Campaign" -> "Create an Email"
Select "Automated" -> "API" -> "API 3.0"
Name your campaign and select the list that you have just built from the drop-down menu and click "Begin"
You will be faced with a page like this, click "edit trigger"
Click "change trigger" -> "List Management" -> "Sign up"
Change the delay to "Immediately"
From here build your email sequences, click "Design Email" to get the look and feel of each email the way you'd like. Edit the triggers so that there is around a day between each email that goes out. As you get more advanced, you can set up different triggers based on the behaviour of the readers.
What next?
This may all be a challenging prospect at a first glance, but once you read over it a few times and practise yourself you can start to implement this on your website.
Alternatively, drop us a line about how you want to start email marketing in your business by contacting us today.
Let's find the best solution for your business