Hiring A Marketing Agency: What To Expect?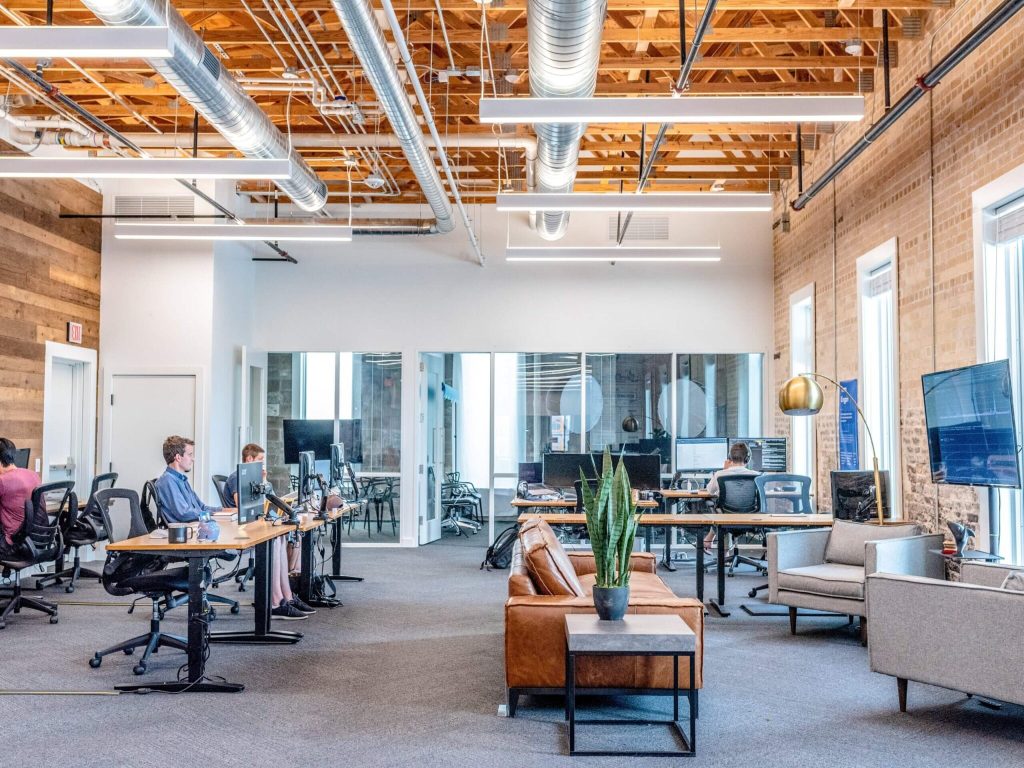 Whether you're a small business with a few part-time employees or an established company with several departments, the chances are that at some stage, you will seek the expertise of an external marketing agency to help with your advertising efforts. As with any aspect of life and business, giving up the control of a particular element of your company to an outsider can feel like leaving your baby with a new sitter for the first time. I assure you that it doesn't have to be a gruelling, stressful or scary process. 
To help you understand what you can expect when hiring an external agency, I have outlined some of the most important aspects to consider below.
1. What questions to ask before you start
What kind of time frame are we looking at?
It's important to understand the time frame of your project. This heavily depends on what the work entails and what needs to be done in advance. To use a paid Google PPC campaign as an example, whilst it doesn't take long to turn on some ads and let the algorithm do the spending, it's important to do some research and proper planning beforehand. Don't make the mistake of rushing your project because you want results quickly. In contrast, your agency should always lay out a basic time scale for the different stages of the project and settle your expectations from the start. In the case of Fly High Media, we usually set out the expectation that the first week after our onboarding call will be dedicated to our research and planning. This can vary depending on the size and scope of your account, so it's not an exact formula, but always ask the question so that both parties are on the same page.
What results should I expect?
Continuing on the importance of planning from the previous point, estimating potential results and returns is something that your agency will be able to derive from some research. What's crucial here, however, is to remember that these are estimates and not promises. Let the experts do the research and plan the best avenue to bring your product or service success. For example, if your product/service is very broad, and the net can be cast very wide, your potential return will be estimated to be higher than if your product offering is very niche and tailored to a specific target market. Taking into account your marketing budget and your product cost, your agency will be able to calculate a rough idea of what is possible. 
What do you need from me?
Whilst you are the one hiring the agency to carry out the work, you are as much a part of the team as they are. Nothing can get done without your approval, access to necessary resources and accounts, and regular communication. Be a team player and ask what you can do to make their job as easy as possible – this way, everybody wins quicker and more efficiently.
Who will be MY direct contact?
Speaking of efficiency, ask your agency who will be your main point of contact. Most agencies will have a Client Account Manager or a client-facing role of some description, whose key task is to be the glue between you (the client), and the rest of the agency. Most agencies will use a standardised operating procedure to manage their clients, and you should always ask who is at the client-end of the one you're working with. 
What is the process like?
This is something that your chosen agency should describe to you without asking, in all honesty – but it doesn't hurt to ask the question to clarify. As mentioned previously, most agencies will have a Standard Operating Procedure (SOP) which will allow them to move through the different stages of the process seamlessly. At Fly High Media, our process starts with an onboarding call, where we discover everything about your business and your product. We also define the goals and KPIs of the campaign and make a checklist of things we need from you. From there, we take 1 – 2 weeks to do our research and planning before presenting our proposed solutions for your approval. Whilst all projects are different, there is always a standardised process and a template which will be followed – ask your agency what this process looks like so that you're in the loop on what will be happening and when.
Do you have experience in my industry?
This is an interesting question to ask and can open up a great idea-generating conversation. Some agencies will be specialists in specific industries, and you will be able to find experts in a particular sector. However, this does not mean that a non-industry-specific agency can't help you – quite the opposite, actually. Having experience in several different sectors and industries opens your eyes to different ideas and ways of working. Marketing is such a fast-paced and ever-changing industry that a professional and seasoned marketer will always take learnings from each and every experience and apply it to their next campaign. At Fly High Media, we have been fortunate enough to have worked with market leaders in sport, entertainment, hospitality and even medicine. 
An additional factor to consider is the individual personnel inside of the agency. When it boils down, a marketing agency is a collection of talented individuals, all of which have their own specific sets of skills. Don't overlook that fact just because a specialist agency portrays itself as an expert in X industry – the key players in their team have their own experiences and skills. 
2. What questions you will be asked before you start
Who will be OUR direct contact?
No different to this question in reverse – you should also have one main point of contact who will communicate with the agency. From an agency perspective, there is nothing more frustrating than trying to communicate with 5 different people on the client-side of the project. Set out who the main point of contact will be, and make sure all communication to the agency goes through them. This will usually be either the business owner if you are a small team, the business development manager, or a marketing manager if your company has a marketing department but is outsourcing to a specialist.
Can you give us access to everything we need?
At Fly High Media, this is one of the first questions we ask on our onboarding call. Gaining access to your advertising accounts (Google Ads account, Facebook Business Manager, Google Analytics etc.) is the first step of our journey in order for us to audit the account, look over any historical data, and conduct proper research. If you are a bigger business with multiple departments, make sure you yourself have access to these accounts before starting your journey with an external agency. The last thing you want to do is to hunt down the exact person in your company who has the rights to give your agency access to your account and find out they're on holiday for two weeks…
What are you expecting from this campaign?
Marketing agencies want to do a good job and bring you success. It makes you look good, and it makes them look good. No agency wants the blood of a failed campaign on its hands. Your external provider should always ask what you expect from a particular campaign. This settles expectations from the start and sets everybody up for success. If your expectations are out of this world (which can happen), your agency should flag this to you. For example, if you expect to make £50,000 in revenue from a £5 product on a £250 monthly budget, this will flag up as somewhat unrealistic, and your agency should always flag this to you. Asking what the expectation is, minimises breakdowns in communication further down the line.
Note: Expectations don't always have to translate to monetary revenue value. Your expectation could be keyword rankings, traffic increase, app downloads etc.
3. Overview of the process
As previously mentioned, each agency will have its own standardised process of doing things. At Fly High Media, this differs by type of project. With some clients, we manage their full presence from social media marketing through to SEO and Google Ads. Naturally, if you are hiring an agency to cover all bases, the onboarding process will last longer than if you are just looking to set up a small Facebook advertising campaign.
At Fly High Media specifically, the below is roughly what you would expect our process to be for an SEO project.
Weeks 1 – 2
Onboarding call
Scoping: Determining goals; defining KPIs; creating a target persona
Weeks 2 – 4
Logistics: Gathering access to relevant platforms; setting up necessary accounts
Auditing: Reviewing past data; analysing market environment; trend analysis; website & content audits
Weeks 4 – 6
Planning: creating content strategy; creating SEO action plan (6 – 12 months); prospecting guest blogging opportunities; prospecting backlink opportunities.
Month 1 catch-up: reviewing works carried out in the first four weeks; gaining approval of the set out plan from client
Weeks 6 – 8
Execution: Carrying out hands-on changes after the client approval. This can include elements such as: suggested website changes, website speed-up actions, writing the first article from the content strategy.
Weeks 8 +
Once the initial plan has been approved by all parties, we focus on the execution for the next 3 – 6 months. This will include a regular and consistent content strategy. For most of our clients, this includes one unique long-form blog article per week. Other elements include rewriting landing pages, identifying and fixing broken links, regularly maintaining the technical site health, consistently identifying guest-post and backlink opportunities, and lots more. If you would like to find out how our process could fit your specific business marketing needs, send us a quick message at hello@flyhighmedia.co.uk or use the contact form on our contact page.
Bonus: Red flags to watch out for when working with agencies
The agency does not allow you to have access and ownership of your own ad account. Whilst they work on your campaign, you should always have access to your ad accounts and relevant platforms.

You are guaranteed results and are told a specific number of enquiries or sales will be delivered each month. No marketing agency is able to guarantee any results, but a good one will be transparent enough to show that they are doing their best to help you succeed.

No case studies on the website. A proud agency will always want to show off its results and case studies on its website. If you can't find any evidence of relevant work they have done, chances are they are not that experienced.
Let's find the best solution for your business