Does Every Blog Need to Rank in Google?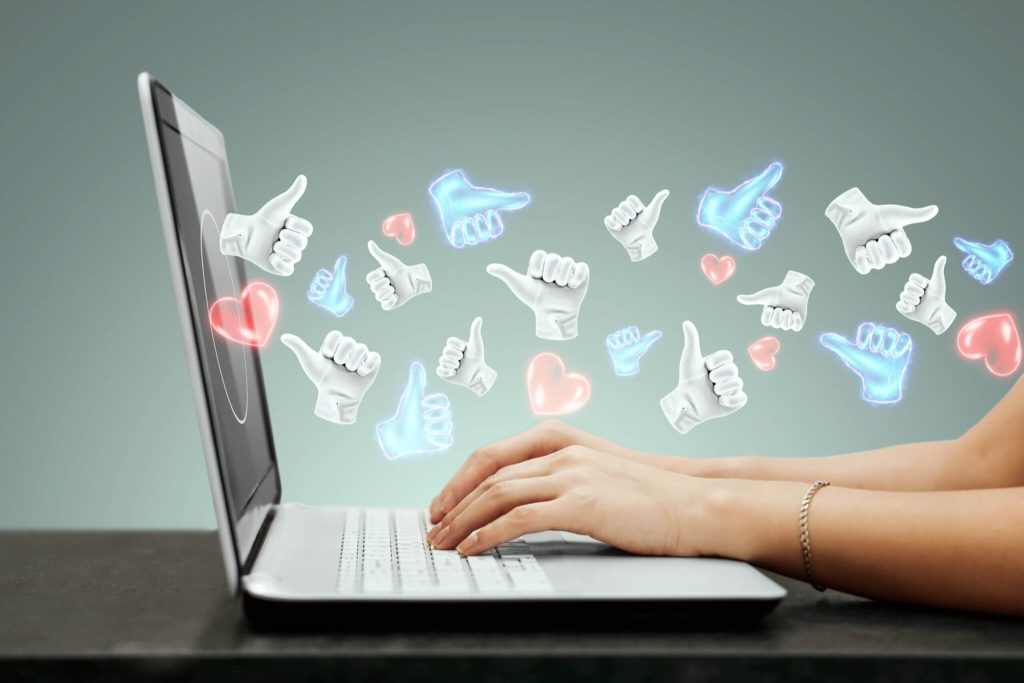 You have probably heard about the importance of SEO and getting your content to rank high on Google.
But what if I said that not every blog needs to be on page one of the search results to be successful and drive organic traffic?
In today's crowded digital landscape, thought leadership is perfect for attracting and engaging your target audience through quality content without relying solely on Google rankings.
As long as you create share-worthy content, you can always generate quality traffic to your website.
Remember during this piece that the content we are talking about, you wouldn't necessarily search for on search engines, more so you would find through word of mouth. Perhaps you got forwarded an article via email, Messenger or WhatsApp. It may even get mentioned on a podcast or shared on social media, and you find it that way, and traffic gets sent to your website.
Semrush states, "20% of businesses plan to use word-of-mouth marketing in their yearly marketing strategy."
To establish yourself as a thought leader in your industry, generating original and thought-provoking ideas is crucial. Offering unique insights and perspectives that inspire others to think critically and engage in meaningful discussions about your field.
They don't want to share old news on WhatsApp. Being nerdy about all things digital, I always want to be the first one to share something new with the team.
Here are some ways in which you can establish yourself as a thought leader in your industry:
You can create surveys and share your findings. Data and information that no one else has can be valuable to your industry and position you as an authority figure. If you can't do your own research, find other original research, and take a deep dive into it, adding your opinions.
If you are in digital marketing and have access to tools like Google Analytics, you can look at new data trends and share what is currently working, what isn't and what you want to see in the future. The example below is taken from an ad account demonstrating the fluctuation of the CPL. Sharing these findings with other marketers is a valuable insight into what is happening from first-hand data.

If you decide to display your information, make it bite-sized. Create as many graphs and charts as necessary. If something is easier on the eye, it will be easier to skim read, meaning if it looks good, they are more likely to read on and hopefully share.
Tip – using the graphs you create, repurpose them for social media. An eye-catching graphic or PDF can make a difference in stopping people from scrolling in their newsfeeds.
Be the first to cover breaking news
Follow the latest updates in your industry from the sources themselves. Don't rely on large publications to post about what's happening in your industry first, and then form your opinions. For example, if I'm looking for the most recent algorithm updates by Google, I always check sources such as the one below.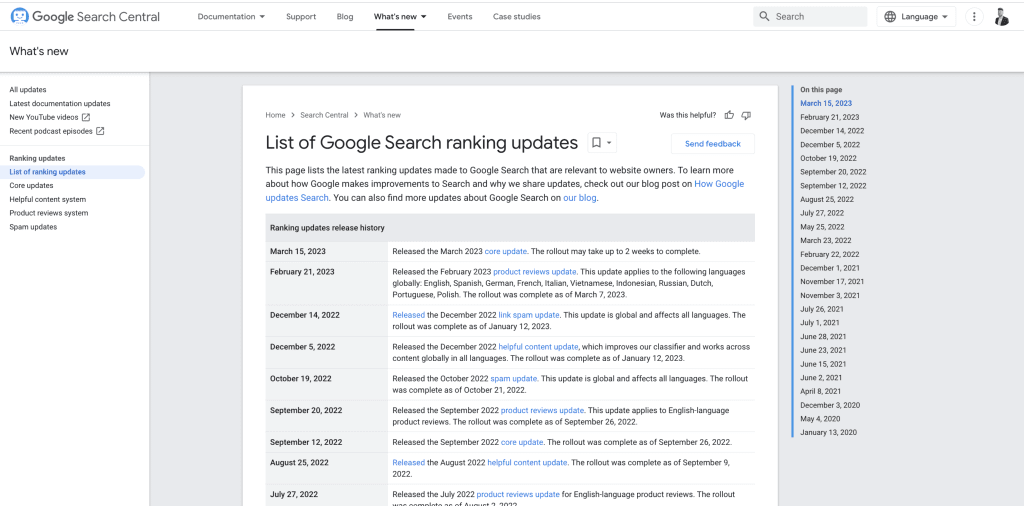 It's important not just to report back exactly what has been published but to add your own spin on things and add your thoughts.
On March 15th, Google launched another core update, and the first few things that I am asking myself if I would like to write a breaking news article about are:
– What are the facts of the update?
– What are others thinking? -Do I agree or disagree?
– How will things affect my clients?
– How will things play out in the long run?
Tutorials/How-to style content
If you have just found a new way of doing something, scream and shout about it! People want to save time, and being the person to help people do that will always be well received. Maximise it by adding video content and repurposing it for social media.
Bonus – To showcase your knowledge, create tools to share with your audience. It can also be an excellent lead capture method if you create gated content. Ideas such as checklists, cheatsheets or spreadsheets always work well to generate a buzz around your content.
Thought leadership marketing can take much work. However, you are building your brand. The more brand touchpoints, the better. Consistency is crucial for success.
Let's find the best solution for your business